deepundergroundpoetry.com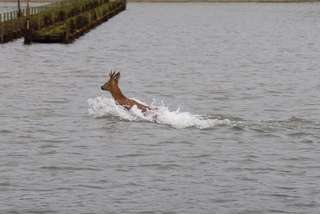 Rivers in a Teaspoon
"No man ever steps in the same river twice." Heraclitus

From the amniotic porridge:
Through teeth, claws and oceans
To be creatures of phallus and womb.

Factory smog smoulders against morning mist.
I dream we watch the sunrise over the Canal,
Rib-cage of bicycles, bottles and bones
Breath against the chest of this ordinary town.
Sleep-talk to a stranger who weeps at God's silence.

After umbrella days,
The River Clwyd thrum-beats her surge
As ribbons fired from a revolver.

On the shore between two piers
Or a small neck of sea,
We hold whole our own lives, like unspilt water,
Catching silvered memories in the smallest net.

Set the animals free, Noah has lost his bearings.
We'll sleep water in dusk cradles
Waking to what the physics of the evening
Has done to the light on sea,
For no one but us.

This is where they drown witches,
Sink liners, purify lost souls,
Baptise in fonts of humanity.

It will be the rain which decides our fate.

All writing remains the property of the author. Don't use it for any purpose without their permission.
likes

3

reading list entries

2
Commenting Preference:
The author encourages honest critique.