deepundergroundpoetry.com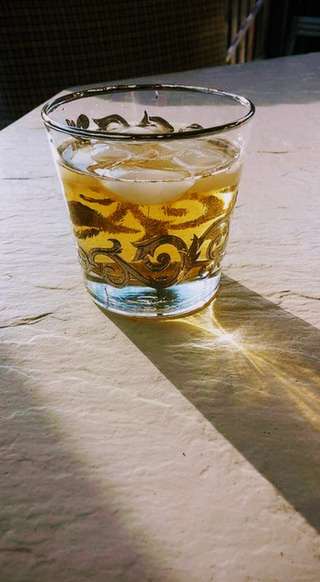 The velvety burn, subtle notes of apricot and caramel, finished with an essence of spice-peppered aged oak


Carve me out
raw and hollow
splay open hidden crevices
exposing
a sweetened well kept rage

Tastebuds flux, tingling
instant endorphin rush
a rippling soft crush
slow pours... over open wounds

indistinguishable hushed-howls
painful 'lil pleasures
bold heated ecstasy
slow sips
gingerly savored

Twisted aromatics—
time strengthened tenacity
aged perfectly,
warm lips in spiced caress

A scintilla of sticky mouthfeel
gently sashays tongue swept sensation
rallying gumption
-stars haze to burnt-orange glaze-

Mysteries unfold
as legs and shoulders
release harbored up old

"On the rocks, please,"...

... flows free the bourbon gold.











All writing remains the property of the author. Don't use it for any purpose without their permission.
likes

20

reading list entries

10
Commenting Preference:
The author is looking for friendly feedback.