Content Warning : Do you want to continue?
This poem contains content which some readers may find disturbing.
It is unsuitable for children or anyone who is easily offended.
YES
I am over 18 years old, I have been warned and I still want to read this poem.
NO
I don't want to read this type of content, take me back to the previous page.
deepundergroundpoetry.com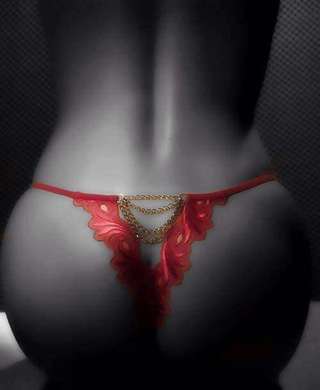 Sss… Oh It's Sooo… Wet
Centering my body for carnal rapture as our passion coincide when we meet Telling me I'm perfect as he undresses me, kisses to my neck, such a carnal pleasure once he has me in his sheets                
And his lengthened dick inside me is always worth the greet                    
Spit to his palm, massaging his family jewels                        
My wet punani, feening for the plundering phenomena the slip in slide out groove, wicked moves                      
                      
Easing his dick hard inside                
Oh, sweet mercy, sending me with the titillating sensations of his bump and grind        
My pelvis to his groin thrusting ride                
Eyes closed... mmm... loving the feeling of his arousal deeply parting me, loving the pasty slushy feeling of my creamy coating tease          
My buttocks slowly moving backwards….…oiling his girth as I please                      
Oo... tell me you like that tightness baby…                      
Leaning downward, biting an ass cheek, an earned reward for a salacious whore, tonight, his sensual lady                                             
My fingers…deeply embedded inside me, juices bathing his erection in the pleasurable tease                      
Oh... yes, smack that jiggling ass, mmm…you got me weak, body soaring                      
Honey down my spine, mmm loving the golden pouring                      
Yanking his dick out                      
Going down on his knees, his fingers inside my mouth                      
Oh, sweet mercy his tongue, darting in and out my wet south                      
Oh…yes…gripping the bed sheet in bliss with all my might                
His tongue dance taking a higher flight                      
Pulling the strands of my curly hair                      
Whimpers of ecstasy with each tongue lick… moaning loud in surrender, who even cares                
Spinning his tongue. softy pampering the lips sandwiching clit          
As the honey streams depleting from the abyss of my sticky icky pussy famished for his width, while he licks                  
My ass has been tantalized and surpassed                      
Relishing in the remains of the sweeten bask                      
Oh…baby…wait…wait. wait..  I do not want to cum                    
His mouth got my pussy, soaked, seeping, and singing for the taste of my creamy butter rum                

My essence melting in his mouth, on his fingers, giving him all he can stand                
Fingers dragging down, sinking them into my own candyland                
Yes... yes... mm... his lips cruising,, pleasing both      
I need this man like a prayer and an oath                                  
My trickles coming down                
Saturating the swirl of his tongue as he swallows gush, kissing my pussy, tongue circling  around and around      
Still twerking my mound from the sweeten flow            
His chin glistening from my dewy smears from his facial brushstrokes              
The hunger in his oral dance, surrendering to his need                      
Answering my yearns, in the mist of my sultry greed                
He turned me over, lifted me under the back of my knees                      
Pulled me to the edge of the chair with ease                      
       
Parting my legs, my pinkish treasure, the thrill, the feeling, the full measure                    
Palming my hips, the knees dip, cupping his girth then the hasten slip      
Oh God, make this snatch cum, for you.. its all wet      
Girth churning, dipping in, out, my pussy on the melt,        
Love bites to his chest      
Holding on to his lower back      
His erection caving in my kitty cat      
And Just like that      
Mmmmm… his release flowing, blending into my trickling climax      
Sending me        
Thrusting harder, and harder, blending us in his heated release      
Mm.. hum.. totally sedated..  pussy still just a pulsating      
His width still inside me throbbing and marinating      
       
Woo... a need a glass of Moet...
All writing remains the property of the author. Don't use it for any purpose without their permission.
likes

4

reading list entries

0
Commenting Preference:
The author is looking for friendly feedback.