deepundergroundpoetry.com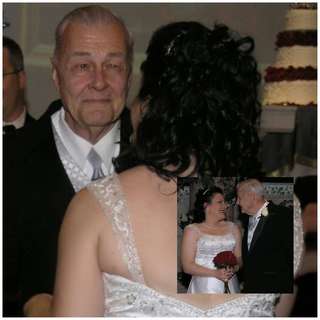 3523

(¡)

I sat in your chair today.
Usually, I avoid it.
It still seems wrong
when anyone but you
occupies a space
only your big presence could fill.

Breathed in deep
from these inhereted lungs

and let you soak in.

(¡¡)

There is a photo,
You with Madison on your shoulders.
The epitome of grandpa

It hangs joyously
on the side of the extra fridge
in the hallway utility room

Like entering church,
it was fingers dipped of holy water
signing the cross.
Every single coming and going
passing it by
was a ritual
of whispered 'hello'
then, 'until next time.'

Until today,
3523 days later
it's gone without explanation

and so was my composure
the entire drive home.


(¡¡¡)

He would have been the peacekeeper
The one saying
that our alikeness isn't a detriment
and why "I should be the bigger person"
as her way
will always be unchanged
in it's abrasiveness.

Him, asking—needing me
to be properly patient
uncomplicated
and more importantly
like myself

Because he always knew
alike doesn't mean
identical.










All writing remains the property of the author. Don't use it for any purpose without their permission.
likes

32

reading list entries

22
Commenting Preference:
The author is looking for friendly feedback.