deepundergroundpoetry.com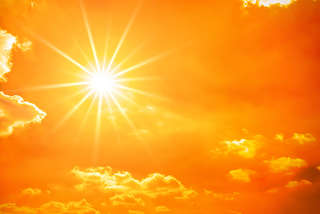 Energetic Glow.
Along the stretch of the ghost,
the natural world revives and reinvigorates.
After the ice cold months have been left behind,  
dormant plants begin 2 grow once more.  
The seedlings shoot out of the ground,  
hibernating animals awake,and come alive.  
The season we love 2 celebrate.  
Rebirth.  
Renewal.  
And awakening.  

It has an energetic glow,  
a passion of yellow overflows.  
The smells,the delightful sounds of birds singing
both figurative and literal,  
keeping us young.  
 
A rest over,you feel alive.
The days feels like chapters in a scenic book.  
You breathe in the fresh and crisp air.
Hello!  
Welcome back 2 the Spring world.  
 
 
 
 
 
 
 
 
©Wired6. 30/3/2022
All writing remains the property of the author. Don't use it for any purpose without their permission.
likes

1

reading list entries

0
Commenting Preference:
The author is looking for friendly feedback.