deepundergroundpoetry.com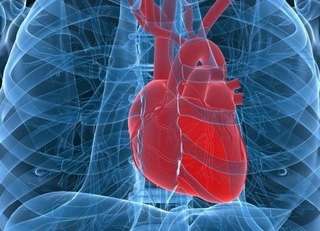 The Body's Silent Killer...
I wrote this piece regarding a medical condition that effects so many people.    
Being an Interim Director of Nursing, Nurse Practitioner and within my field, I have witnessed so many patients succumb to this illness or have a slew of medications in their medicine cabinet they must daily take to keep their hearts functioning properly.          
         
Detailed medication for water retention is usually (Lasix/HCTZ), various HTN medications, and a low dosage of daily ASA (Aspirin) a regiment to reduce hypertension.        
         
That list does exclude any medications for secondary heart problems, heart palpitations, your arrhythmias, and tachycardias.        
         
Hypertension, if left uncontrolled can lead to several heart diseases or a CVA: Ischemic cardiomyopathy or coronary artery disease, hypertrophic cardiomyopathy, valvular disorders such as aortic stenosis and at times it can lead to Sleep Apnea.        
         
We are moving into warmer months, whereas we tend to be less conscientious about what we eat. In warmer months we tend to eat on the run and consume more alcoholic beverages.        
         
These are the times, we, at all costs need to maintain our caloric intake with more vegetables and if you are not a vegan like me, incorporate leaner meats; and please remember baked or broiled foods is healthier than fried.        
I must mention this before I continue any farther with this essay. If you do decide to grill out while you are entertaining, please practice safe bar-b-que etiquette.        
         
Keep this information, in regards to cooking meat at high temperatures, as in grilling, it can generate two types of cancer-causing substances – they are well-defined as your HCAs (Heterocyclic amines) and your PAHs (polycyclic aromatic hydrocarbons).        
         
Various lab studies and scientific experiments have shown these two substances can alter the body's DNA that may in turn, increase the risk of cancer. In addition, AICR (American Institute If Cancer Research) does highly recommend limiting or just avoiding processed meat at all costs, subsequently, always choose only a limited portions of red meat because even small amounts of processed meat, when eaten regularly, will always increase risk for colorectal cancer.        
Use a gas grill if you are inclined, they are safer.        
         
With the statement 'you are what you eat', which, has always been my motto, therefore, meditate, fast, pray, and eat well. Being a vegan is glorious, but it has its staggering limits when it pertains to the section of how I should say this, fine cuisine. I am a plant-based eater, tofu, soy, and any food with the word, organic labeled. At times you must learn to supplement your health with protein-based foods, vegetables, and herbs. I am a connoisseur when it pertains to using herbs when preparing any meal, olive oil and garlic my best additives.        
         
That advice is from my grann's tutorial on the essence of eating well to live.          
How does this have reference to hypertension.        
         
This medical condition, I speak of crosses the borders of ethnic groups, genders, and does pertain to its citizens of all countries. Known as the silent killer, this is what we as medical profession refer to as Hypertension (HTN).              
Let's delve farther into what exactly is Hypertension.        
         
High blood pressure (hypertension) is a common condition in which the long-term force of the blood against your artery walls is high enough that it may eventually cause health problems, such as heart disease.          
         
Blood pressure is determined both by the amount of blood your heart pumps and the amount of resistance to blood flow in your arteries.          
         
Please be advised most people are more attuned to hypertension, alternately, there are causes as being classified as having hypotension to causes just as many complications.          
         
The medication(s) a physician will prescribe comes in many factors to combat high blood pressure.        
         
Beta blockers, helps in reducing the heart rate thus decreasing the blood pressure.        
Most African Americans will be prescribed beat blockers.        
         
A diuretic, such as HCTZ/Lasix will increases urination which in turn reduces the sodium and fluid content resulting in decreasing blood pressure.        
         
Angiotensin-converting enzyme (ACE) inhibitors will widen the blood vessels thereby assisting in easy blood flow and can reduce the blood pressure.        
       
Angiotensin II receptor blockers (ARBs,) will help relax the blood vessels to lower the pressure.        
         
Calcium channel blockers, medically reduces the amount of calcium entering heart muscles thereby reducing the heart rate and controlling blood pressure.        
       
Alpha blockers, when prescribed by your physician, will sing these types of medical the muscles of arteries and veins are relaxed thus reducing the blood pressure.        
         
Then you have your Renin inhibitors, the sole purposes of this medication is to inhibit the enzyme that favors the production of angiotensin and regulate blood pressure which constricting blood vessels.        
If you suffer from hypertension and you are taking medication(s), inquire with your physician to see what classification your medication falls under. For some unknown reason, and it occurs quote a lot.          
         
When more than one family member is on HTN medication and if one person runs out, most will share, however that is not a wise ideal, and even if that person is on the same medication, do not share.          
         
Most pharmacies do calibrate when you are due for your next refill, resulting in, missed dosages and you are lessening your prescription(s) to be refilled by days…          
         
Spring season is now here, however, trying to get your heart, mind, and body in the condition for feel your best, and by all means, exercise, it is such a beautiful benefit to anyone's vitality.        
Make sure if you are seeing a Cardiologist, you need to stay well aware of your EKGs, to get a Stress Test, and an Echocardiogram, or if you have stents, or a pacemaker, make those apportionment and please keep it!        
         
Nutrients and Minerals to Control Blood Pressure        
       
Potassium        
Food with potassium is best for high blood pressure. As per a study, potassium can reduce high blood pressure levels. You can take it through food or supplements. Potassium helps blood vessels to relax and promotes sodium excretion through urine.        
Magnesium        
Studies show that magnesium increases the production of "nitric oxide", a molecule that helps relax blood vessels.        
Vitamin D        
People with hypertension lack vitamin D. Therefore, foods containing vitamin D can reduce the risk of high blood pressure.        
L-Arginine        
It is an amino acid supplement that improves blood vessel function. As a result, it eases blood flow and reduces hypertension.        
Vitamin C        
Vitamin C-rich foods include citrus fruits, green leafy vegetables and some supplements. People with optimum levels of vitamin C show less risk of high blood pressure.        
Probiotics        
You can generally find probiotics from yoghurt. They are beneficial bacteria that have many health benefits. For example, one of their health benefits is lowering blood pressure.        
Melatonin        
If you have high blood pressure levels, you find sleeping difficult. Lack of melatonin aggravates this issue. So, supplements containing melatonin can lower blood pressure levels.          
         
Make sure you check with your physician, before taking any vitamins supplements just in case it interferes with other medications, allergies, or for a medical condition, whereas, any nutrient supplements will most likely not be beneficial, and I expressed that moreso, with melatonin        
         
Spinach Banana Smoothie        
         
Organic Sliced Banana (peeled): 1 cup        
Rinsed Spinach leaves: 1 cup        
Organic Orange juice: 2 cups        
Manuka Health/Organic Honey: Just a drizzle        
         
Add spinach to the blender and blend smoothly        
Then, add bananas and orange juice and blend smoothly        
You can add chilled Spring water as per your preference        
Top it off with your favorite nuts or seeds (If you are allergic to nuts, please skip this step)        
Add honey and mix well        
         
Enjoy        
         
Calories: 257kCal        
Carbohydrates: 47gm        
Calcium: 89.4gm        
Potassium: 1169mg        
Dietary Fibre: 5.5gm        
Sugar: 26.4gm        
Fat: 4.8gm        
         
This smoothie, my favorite, is a high source of potassium. It is an essential mineral that facilitates various functions like muscle movements and nerve communication.        
         
Potassium helps reduce tension in your blood vessels. As a result, it helps lower your blood pressure. Therefore, many doctors recommend a potassium-rich diet for people with high blood pressure.        
         
This smoothie also contains antioxidants like lutein and zeaxanthin. These antioxidants improve overall eye health. They also protect your eyes from harmful ultraviolet rays.       
         
And that is your medical summary to the road for a healthier and vibrant you before the Summer sun rises.        
         
SKC, interim DON, APRN        
       
       
       
Farther reading information        
https://www.verywellhealth.com/is-grilled-meat-a-cancer-risk-514039
All writing remains the property of the author. Don't use it for any purpose without their permission.
likes

6

reading list entries

2
Commenting Preference:
The author is looking for friendly feedback.