Content Warning : Do you want to continue?
This poem contains content which some readers may find disturbing.
It is unsuitable for children or anyone who is easily offended.
YES
I am over 18 years old, I have been warned and I still want to read this poem.
NO
I don't want to read this type of content, take me back to the previous page.
deepundergroundpoetry.com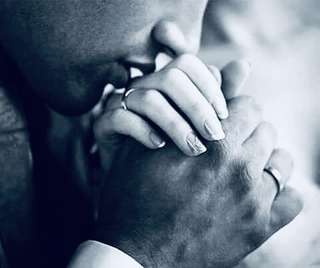 Arbor Vitae
Thereís a hierarchy structure to love which is oft found in the eyes of another as a precursor to unraveling one another, and we forget the peripheral have beens and have nots, and the knots we share keep us bound to one another, and it is evident in the way we hold onto one another whilst gazing distantly in awe, particularly when we find love within someone that we truly adore, we tend to crave their touch & kisses even more as we trigger one another anatomically.

And that is our truth as it keeps me anchored to the belief that one day, our lips will speak those soft spoken words as they latch upon one another whilst we draw upon one anotherís breath, and you will always be my breath of life but distance keeps us apart even though youíre closer to me than anyone else as you reside within my heart.

I learnt the art of your heart until it became my own, and whilst I keep myself to myself, the grief and loss of what we canít grasp lingers like a weighted blanket that swaddles me on the cusp of changing seasons, and the autumnal lines blur from here to there spanning what seems like aeons as you read between the lines.
†
Our love waxed & waned, and those whole hearted kisses were always drawn upon blank pages as the red flags of your peripheral flames became intrusive yet somewhat diminished to ash as we stoked our fire, and weíre both too tired to start something we simply canít finish whilst doing the only thing we know, whilst clinging to one another as if we were lost at sea. †
†
If I canít hold you in this lifetime, I will search for you in the next as my soul recognises yours, evident of how weíve become so twined, and the ache that emerges in the fiery depths of my loins tells me I was destined to be pinned beneath you, whilst my lotus glistens & blossoms all over you as you plant yourself deeply in the depths of all things divine as we find our groove, whilst Iím splayed wide, savouring every moment that brings us closer to heaven, and thereís no lie in our love as it lays dormant. †
†
Waiting for you to arrive upon distant shores as our ship remains moored, no matter the turning of tides and the change of seasons, and I love you is etched upon my heart & soul as Iím drawn to your flame; year after year, time after time and I wonder whether itíll be in this lifetime, that we can say, we almost spent a lifetime seeking one another when all along we both knew we were meant to be, to love and be loved, bound forever & always, in love.
†
Deeply rooted, like the tree of life, arbor vitae.
All writing remains the property of the author. Don't use it for any purpose without their permission.
likes

6

reading list entries

3
Commenting Preference:
The author encourages honest critique.