deepundergroundpoetry.com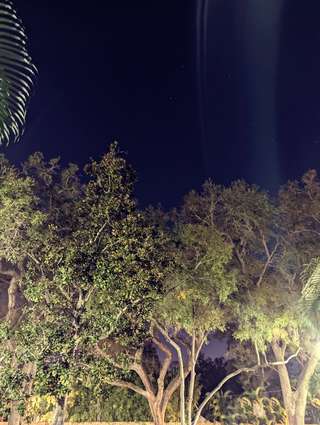 Misty moonlit meanderings

It's warmer tonight
almost uncomfortably so
sticky with misty fog  
slowly snaking it's way closer  
[I hope it carries with it  
secrets from the river]  
 
The night sky is barely visable  
peeking beyond the treetops  
random glimpses  
slip in and out  
whenever the dense  
swaying branches allow  
 
I listen  
attentively - so very close  
past the usually buzzing  
of the night's steady chirping  
straining to hear everything  
just losing myself  
 
seeing a spiderweb glisten via streetlight  
from a corner awning  
has me enchanted and pensive  
hushed, contemplating the now  
this evening and the atmosphere  
 
letting the weight of it  
surround and penetrate  
melding with the creatures around me  
making my own noises  
casting shadows  
 
trying to fully reconcile  
the presence of time's hands  
as it cradles and guides me  
ever so gently  
 
into the middle... of it all.  
 
 
 
 
 
 
 

All writing remains the property of the author. Don't use it for any purpose without their permission.
likes

22

reading list entries

14
Commenting Preference:
The author is looking for friendly feedback.