deepundergroundpoetry.com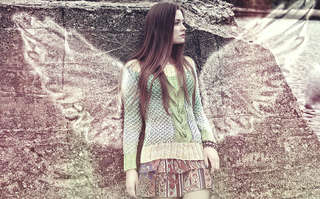 a soul's love

I'm a little sad today
though I can't clearly say why
I see you then blink and you're gone
but I can still feel you lingering in the backgrounds

we haven't talked much lately
and my heart hurts because you are silent
maybe too much time with you made me take you for granted
and you pulled away
or perhaps I under estimated your value to my soul

I don't know how to perceive my life without you
you are utterly intertwined with me
you have changed the way I see things

I doubt though, I doubt myself
I don't know if you can trust me with your heart forever

can I trust you with mine or will you one day just get bored with me
and pick up and walk away?

I feel you have before in other lives,
gotten too close to me
and realized behind the mists I am nothing much
so I constantly reinvent myself so I can be where you are

somewhere in the shine of yesterdays tears
and tomorrows I love yous, we are

hello. it's me Bren
can we begin again?


All writing remains the property of the author. Don't use it for any purpose without their permission.
likes

8

reading list entries

3
Commenting Preference:
The author encourages honest critique.