deepundergroundpoetry.com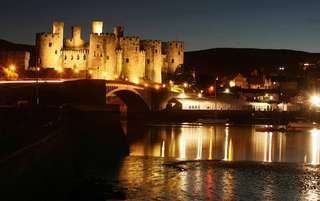 Ar Hyd y Nos / All Through the Night
Ar Hyd y Nos

Bore dda, canol nos,
Fu aderyn llyncu yn nythu bas,
Yn fy breuddwyd synhwysus haf,
Mae aer ystafell gwelu yn troi mewn I aderyn,
Adenydd yn sbilsen inc i mewn i waliau,
A oedd capel unwaith

Da ni'n cysgu ein ffordd yn ol,
I'r cerddoriaeth,
Or ein glaw,
Ac ein tirlun 'di torri

Mae'r cyfdydd yn wisgo hanes drosodd ei briwiau,
Gwyntau agored yn ysgwyd y tŷ,
Budd ein balchder yn gwysgo llywiau newydd,
Fel y mae'n rhaid…..

All Through The Night

Good morning, midnight,
A swallow will nest shallow
In my sensual summer dream.
The bedroom air becomes a bird,
Wings spill ink into walls
That were chapel once.

We sleep our way back
To the music
Of our rains
And our broken landscapes.

The dawn wears stories over her sores
Unbuttoned winds shake the house,
And our pride will wear new colours
As it must…..
All writing remains the property of the author. Don't use it for any purpose without their permission.
likes

2

reading list entries

2
Commenting Preference:
The author encourages honest critique.