deepundergroundpoetry.com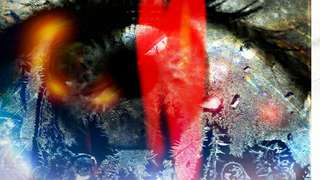 Every after and over again.
Are you seeing this straight?
Under the stars.
In darkest hours......
There's a light.
It leads the way.
Along the twisted path.
Beckoning you forward.
Promising much.....

Now following.
With faith on show.
Ready to open up....
Your hungry heart.
To fix the doubts.
Once and for all.
Scar removal.
Deliverance from tyranny......


Hope...

Every after and over again.

Sheading tears.

Splitting knees.

Desperately pursuing mercy.


Always lost.
Trying to never.....
Feel as bad as this might end up being.
Willing to follow any old Jesus.
Into the arms that may betray.
Knowing in this world you'd rather not stay.
Instead, dying to be part of some suicide movement.
Release.....
That you can find your way home.
Somewhere the pain can't find you.


Love......

Fleeing the scene.

Leaving you wanting....

For so much more than you have had to suffer for

Desperately following.... always.




All writing remains the property of the author. Don't use it for any purpose without their permission.
likes

2

reading list entries

1

Commenting Preference:
The author encourages honest critique.