deepundergroundpoetry.com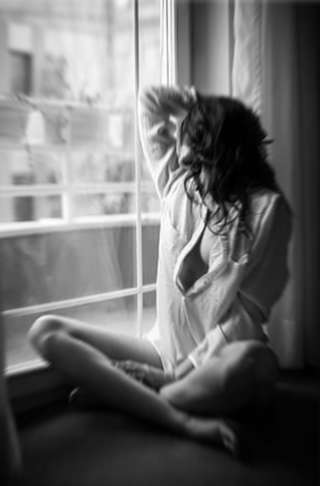 Reverie

Warmed to tender
perfumed ethereal embraces
linger
in dreamy infinitum  
a cosmic space
is where.... I hear you whisper
 
Reassuringly  
gruff
with silky smooth edges  
tempering hot need  
highlighting  
a marquee of scalding truth  

Every hushed word  
becomes proselytize sermon  
deliberate in delivery  
O' tis heartily divine—
each and every
sworn rumination

Brightening
to severely glow  
illuminating delicate depths
of my cavernous darkness  

like only the heralding
from your lips can

Scouring indignation  
sourcing to a found
of twisted roots  
my paramount of pain
that lay hidden  
creeping and winding
behind sadish eyes  

Harkening
scantily audible  
acknowledgements
of linguistic kinship  
reinforced shared chemistry  
rolling off the tongue
hypnotic and heady

the timbre  
the timing  
the control  

Deep breaths
soothingly apply sanctuary  
as the silence
in between cherished words  
also speaks in  
unfettered entranced
volumes  

Capturing weary imagination
in an expansion of sound  
passionate echoes
thrum joint hearts  
a certain drumbeat

of synchronicity

Keeping in-rhythm  
"a duetted song"  
sung



beat
to
beat.  







All writing remains the property of the author. Don't use it for any purpose without their permission.
likes

18

reading list entries

7
Commenting Preference:
The author is looking for friendly feedback.