deepundergroundpoetry.com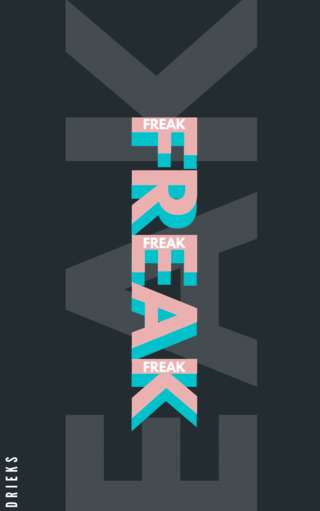 FREAK
Different.
Distinct.
Not the same as others.
Weird in many eyes I think…

A loner.
Yet so looked upon.
Eyes glued to my person.
Wanted.
Then quickly exchanged like a nearly expired food coupon.

What went wrong?

My heart skips beats like a 90s hiphop song.
My lies lay deep like a thickened vein on prom.

Where are these twisted thoughts coming from?

Mom, I'd like to be normal but I'm afraid even at this age
I'm still you "special" son.

I know you think it's alright and I know that too but life puts up a fight.
People don't think the same way we do.
People don't look at me like you do.

But whatever right?

Whatever.

I'd kill and do worse to make me feel a bit better…
Stains in my sweater remind me of the fights where I fought
but got put down like a horse in bad weather.

My life's lined up for the shredder.
The sooner the better.

Forgive me mom.
Forgive me for sad songs and ever longs.
Forgive me for the 'could've beens'.
Forgive me for the 'would've beens'.

I guess I am weird.
Nothing like others.
Pure cynical cannon fodder.
Nothing but a bother in the eyes of many except for you, mother.

Chipped away like cheap solder.
Barely conducting, merely abrupting.
Thrown away trash, incarnated dust bin.

I'm the freak so whatever you say,

I win.
All writing remains the property of the author. Don't use it for any purpose without their permission.
likes

5

reading list entries

2
Commenting Preference:
The author encourages honest critique.