deepundergroundpoetry.com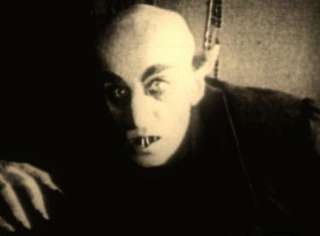 HICKEY
  Emagene don't care nothing 'bout you," he said.
      "I got a hickey on my neck says differnt," I told him.
      "Ain't."
      I pulled my collar down so that his eyes might fall upon the deep purple bruise Emagene had put there not two hours prior.
      I could see the hurt in his eyes and felt a little sorry for him.
      "Coulda been anybody sucked that hickey," he said. "Knowin' you, coulda been a man."
      "Ain't no man lest Emagene is one. That gal hung on me like a tick."
       And that's when he swung. He was going for that famous first punch -- the one that ends the fight before it starts --  but I'd been watching his hands and saw the clinch. I blocked his shot to my jaw and threw a punch of my own -- a fierce, hard knuckled jab to the gut.
      Benny folded and I let him catch my knee with his face.
      He sprawled back, his nose like a smashed pumpkin.
      Ideally I'd have been on him like a bobcat, but my dang foot caught a root.
     My face hit mud and Benny was up before I could blink,  stomping me at will until he was satisfied.
      I swear that fucker left me for dead.
      And then I just lay there, too beat down and broken to pull myself up.
      And soon night was upon me, damp and cold, and with no moon to speak of.
      The thing landed on me light, like a bird, or a bat, and I thought maybe a vulture had took me for dead meat, though they don't fly at night, and I rolled my poor body over that I might push that foul bird off, feeling every bump and bruise my ex-best friend's boots had delivered.
      I only glimpsed it before I felt its fangs push into my jugular -- pale as a corpse but fleet, and strong. it pinned me to the ground, its bony fingers a vise on my arms and its eyes like a wild dog's, and I knowed what it was and what was going down, and I felt my life ebbing as that thing sucked fiercely at my throat.
      And it was too late to panic, and too late to fight, as I was almost dead.
      "Don't kill me," I said, hearing my voice as though somebody else was talking. "Make me one instead."
      And I heard the thing snicker
      "Hillbilly fucker," it said. "You'll wish different when the sun hits your bony ass."
      And it released its grip,  wiped my blood from its ugly maw and then, just like that, it was gone.
      I lay still for a minute, and I could feel its sickness swirling through me, and then the hunger hit, a craving like none I'd ever felt, and with it come energy that lifted me out that mud light and spry, and I could see the pulse of Emagene's neck clear in my mind, and headed straight for it, sailing through the night easy as you please.
      She'd let me in, I knew, and I'd put a hickey of my own on that gal's sweet neck.
All writing remains the property of the author. Don't use it for any purpose without their permission.
likes

1

reading list entries

0
Commenting Preference:
The author encourages honest critique.