deepundergroundpoetry.com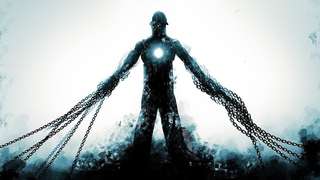 Tik Tok

Take nothing, make something,
palm of seeds – palm of breeds
breaking forth in colors of bleed -
surfacing in a need

to see -

Need
to

Be -

Realized:

Your dreams were disguised
as darkness in latencies of manifest,

Manifested
in dark nights that twisted and tested

The resolve to endure
in the deepest depths of omega blue azures

Just to be shore
that you were -

Deep blue fields of as yours,
acting as your
self tested essence - presence

Soul

Barometers -

As time passed in
sinking

Rock

&

Mad bomb heart aplomb mind
beat the blues
in
clocks

of

Tick tock

Tick tock.

All writing remains the property of the author. Don't use it for any purpose without their permission.
likes

2

reading list entries

0
Commenting Preference:
The author encourages honest critique.