deepundergroundpoetry.com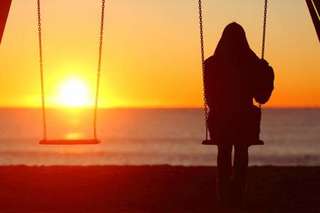 To The Imposter Syndrome Of You

Into the lattices of laughter,
the places you never belonged,
into the faces of the things you are after,
into the simple complex, of the societal song:

Where you
shall
be sent to

pieces

of

You,

Made to be years of tears,
these futures, they are so-so broken.

So? Does anyone really care
that you are there,
that you exist?

Is this
existence
worthless?

Meaningless?

Perhaps-perhaps…

Sometime I cannot remember
what it is
that I felt, once -

and the rode was quite dark,
it sometimes seems…

I know the world is fucked,
totally fucked,

and people might
seem
so pristine,

or something…

but maybe if you take the time
to analyze
them

With your mind

so very-very inclined
[to self destruction
of the self]

perhaps you will find

You have the capability
or the ability

To take them into your

Perception
&
transform

Them
to

Dust
&

Nothing.

All writing remains the property of the author. Don't use it for any purpose without their permission.
likes

6

reading list entries

3
Commenting Preference:
The author encourages honest critique.