deepundergroundpoetry.com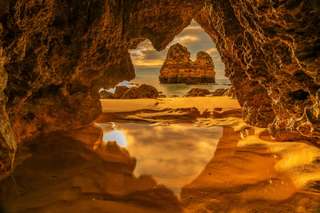 Dreams of Sleep
Unbridled inscape works with artistry
to paint a canvas never seen before
the colours drawn from self's psychology
create an oil which moves emotion's core.
The dreamer, artist and the model too,
 revolves and leaps behind, before the frame
resulting in a shifting point of view
 but consciousness cements to one the same.
The scope, the fantasy, the recollect,
 the psyche's visual synecdochic theme,
an oracle when meanings you detect,
 a thousand words, not worth a single dream,
Such working of the mind, a boon of fate,
without the stimulant, an altered state.
All writing remains the property of the author. Don't use it for any purpose without their permission.
likes

1

reading list entries

0
Commenting Preference:
The author encourages honest critique.