Content Warning : Do you want to continue?
This poem contains content which some readers may find disturbing.
It is unsuitable for children or anyone who is easily offended.
YES
I am over 18 years old, I have been warned and I still want to read this poem.
NO
I don't want to read this type of content, take me back to the previous page.
deepundergroundpoetry.com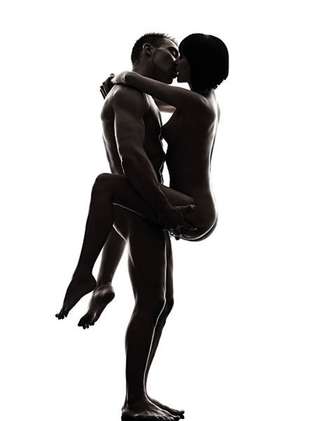 Mm.. Craving The Soft Whispers Of His Hard Paradise
Silken passion
Bodies slipping and sliding
Into a fountain of essence
Binding lust, blind trust  
Hold onto me, please  
Take my body to the realm of the fifth dimension  
The blessing of our physiques past the veil of pleasure  
Hearts, minds in a beautiful cosmic suspension  
Kiss me so tender, mm… kiss me so sweet  
My curvaceous body in the throne of kismet karma where undulated souls shall finally meet  
Wisps of caressing ecstasy, decorating the canvass of his silken sheets  
The touch of rapture felt, erratic pulses, combining bodies making me softly melt  
The stairwell to Heaven's door, heightened touches we begin  
Inch by inch his erection darting out, clenching him the deeper he goes within  
 
Love staining the quantum leap of silhouette souls  
Tasting undulated passion, love sounds echoing of a beguiling dance of old  
The extension of his virility, hungrily thrashing  
My legs holding his body hostage unto me, fingernails imbedding, urging the submission of his carnal lashing  
Closer than most, beckoning to make me complete, fusing us as one  
Twisted the fables of domination spooning his erection to get more of that honeyed butter rum  
My temple, unto him I give, flipping me, straddling his hard seeking kingdom  
Silken rainfalls onto his thunderous spirit, whispers of reassurance to my ears, sending  
Locked into the core of my wet supplication, our physiques perfectly blending  
 
Palming my breasts, pleasing me  
His girth traveling deeper into the passage of lust as his body tease  
Oh yes…yes… I feel him pulsate, my sugar walls milking the anticipate as it slowly seeps  
Throwing my head back  
My cunt up and down the length  
Panting, breathless, spent
Palms on his muscular hairy chest, oiling the elongation of that mmm…tower  
His grunts, my sultry moans, parting my abyss, in the midnight hour
Leaning down kissing his nipple, under his chin, his lips taking control of mine
Gyrating meeting the thrust of his upward grind  
His lustful pursuit bathing all up in my juicy fruit
In and out sliding  
Creamy sensations, his arousal peaking, mm... our love sound coinciding
 
Up and down, my trickles losing ground
Jumping off his erection, dragging my tongue down, tasting my creamy coat on the tip
Oh I love to hear his.. sss and then the exclamation of, "oh shit as my tongue slurps all over the helmet of his dick
Quickly easing my dewiness back on his hard bone
Holding my hips, hammering my pelvis into his groan
Laying down on him to brings that burst of satisfaction home
His mighty hands, palming my back, cupping my buttocks
 
My thighs parting, honing the width, our lips lock
Moaning behind the intoxicating feeling, his mouth to my neck, passion mark, branding me to console
My ass he's shaking, his dick snaking, my pussy melting, caving  
Mm… resting my forehead against the offering of his bliss  
Lip to lips  
Hiding in his passion my buttocks steadily flapping  
Mingled sweat pockets between our bodies, his tongue to my nipples, softly lapping  
 
My moans subdued, love bites, marred in the heighten of ecstasy, overruled  
Winded, yet famished, body weakened by your carnal food  
Oh God… Oh God…hitting my g-spot, the extension of  his soul fulfilling me each way it moves  
Deeper as it grooves, my nectar feening that gushing rush only he can soothe
Mm… and there goes the streams of his darting drips
Wrapping his arms about my back, thrusting, shooting deep inside my pussy that releasing bliss
Back arched, cunt cresting
If anyone can imagine the feeling when entwined souls cum together
Bodies, trembling, labored breathing, in the wetness of gratification now resting
 
 
Pulling the covers up over us.
All writing remains the property of the author. Don't use it for any purpose without their permission.
likes

7

reading list entries

1
Commenting Preference:
The author is looking for friendly feedback.