deepundergroundpoetry.com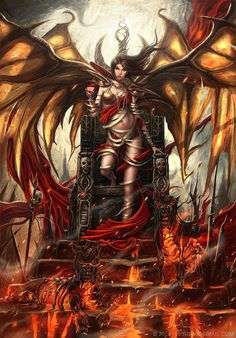 Life Dating a Fighter *full series re-post*
Sunday morning begins bright and early. The woman I love lying next to me already awake.
I gaze at her soft skin and smile. I wonder how a woman so beautiful could ever be mine.
When she opens her eyes, I kiss her soft-spoken lips, and tell her she's perfect.

But this week 'perfect' means something else...something that hundreds will have seen, though merely a select few will ever know...

This week is unlike but a few weeks a year....

This week is FIGHT WEEK!!!

I watch her strong, muscular silhouetted figure start to pack for the trip to the dance.
State-side to where the lights will be turned on bright.
Saturday night at the fights is when I get to see the love of my life
begin the ascent to her throne again, back to where she once wore the crown
as the queen of the one hundred and eighteen-pound division.

This is the part I love and hate the most. Knowing I'm unlikely to see her again until late Friday morning at the weight-in proceedings.
The solace I find in being able to watch her doing what she absolutely loves is nixed. By the knowledge that doing what she loves caused her to be injured so badly that she lost her will to live.
Somehow though, I think that's why her injury, a totally ruptured Achilles Tendon, was not able to keep her down.

They say you don't know how to fight until fighting is all that you have left. I can see it in her eyes. She hasn't forgotten those horrifying three months after her surgery. I shiver as I remember the nights I spent awake trying to think of what would happen if the doctor told her she could no longer fight.

The game of love and life are never easy fields to hoe for those at home.
Yet, the difficultly is amplified still when a man loves a woman who bares her raw, vulnerable, naked soul upon thirty feet of canvas bound between four ropes.
The inevitable injuries she sustains. The hours that turn into days that turn into weeks spent apart. The blackened eyes, bloodstained shirts, bruised skin, swollen and knotted shins that cause a limp. Each one giving way to sideways looks and hushed whispers from strangers while out on a celebratory date all take a toll.

It is far from only struggle, sacrifice, and heartache though...
The eerie, demonic glare that dances in her eyes which has given way to her nickname of "Diabla," the "She Devil" I adore. The air of confidence that drips from the bounce in her step as she walks to the bus is the only air I yearn to breathe. And every second, of every round, of every fight I know her even more. You can never be more naked while fully clothed then when engaging in a Muay Thai war.

Friday morning in an event center conference hall I wait to see her take the scale to make tomorrow's scrap real. I wait patiently. Sweaty palms, nervous ticks, goose bumps and raised hair. It sounds funny, but the tension in the air makes the feeling indescribable, you need to have been there. I see my Nak Muay Ying's opposition take to the stage and mentally size her up...she's tall, with a long reach, strong and lean, dead on weight, she'll bring a good fight. Next is my gladiator who's never looked better. Raising her fists to her forehead, the traditional Muay Thai bow before stepping on the scale. She makes weight easily, officially one hundred-sixteen pounds. She likes to be light and quick. The two ladies face off for a moment of blinding camera flashes before shaking hands and exchanging cold hugs, though they respect each other greatly.

Next comes the moment I've been waiting for, my love slamming the foot that carried the injury to the stage floor…
In an instant she is transformed...
The warm, loving, soft-spoken woman I woke up beside on Sunday is no more.
She is now a cold, violent, calculated assassin. Capable of grotesque destruction and mutilation

She is now "Diabla" so step thru the ropes of Hell and

BRING ON THE FUCKING WAR

If you dare....
   
All writing remains the property of the author. Don't use it for any purpose without their permission.
likes

2

reading list entries

0
Commenting Preference:
The author is looking for friendly feedback.