Content Warning : Do you want to continue?
This poem contains content which some readers may find disturbing.
It is unsuitable for children or anyone who is easily offended.
YES
I am over 18 years old, I have been warned and I still want to read this poem.
NO
I don't want to read this type of content, take me back to the previous page.
deepundergroundpoetry.com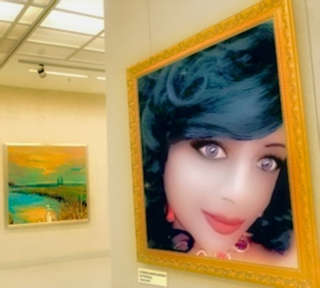 Mm.. Keeping Him Hard As A Diamond
Invading the depth of his lustful mind
A quick peep of my tit.. and these goes the last swig of his wine
The whisper of passion between my legs taking his body past cloud nine
To hold a man's attention, you must know where to touch his soul  
Where to place your hand, kiss him to console  
Igniting those tender touches in the subconscious of his wet dreams        
Arresting his body as your prisoner, the whispers of my lips kisses up and down, soft, seductive, yet, serene        
 
My gentle palms worshiping the robustness of his virile masculinity        
Suspending the will of giver with each hip movement… mmm.. weakening the receiver's indemnity          
Not moving under the seize of its tenderness  
I always wanted to be draped in pleasure from the feeling of a diamond's wish  
On his face, gyrating the pinkish crater of my dewy lust, past his nose, then slowly back and forth over his lips  
Mm... oh baby... yes.. yes... enjoy all those trickling drips  
 
The honeyed taste to his tongue, the showering abyss of my soul he shall remember      
In the calling of rapture, cupped buttocks, hips raised of its offering  
Head indented, sheets clenched in the heat of its surrender        
The alluring of my handsome one tongue twisting, wigging in my creamy lush        
Oh, how he sends me with his hasten rush        
Making love to my body, my mind, my soul, lost in rapture, the relish of him becomes such  
In his licking desire my pussy does trust        
 
In the seductive trolls of my nightly plundering rides      
The bed rattles beneath our bodies when he crawls between my Creole thighs        
Harkening unto the wonders of Heaven for a pleasurable weakening collide        
Within the sphere of his mind, my eyes closing as he slide deep inside  
My legs encircling his lower back, ass pressed downward, I need all nine inches of his pride        
          
Mingled war of pouring satisfaction as our bodies blend, mend, sensations our auras send      
Love notes my skin he softly play        
In the flames of scorched bed sheets where we parlay        
My body he perform like gliding over smooth piano keys  
Humping, bumping, and grinding.. deeper oh baby please      
The longing to delve into my tight misty squeeze
Rainfalls he soaks, in the drenching of his thunderous seeds          
Hymns unto the hemisphere our bodies chant, tease      
Giving and taking unto the desired not wanted an end, faster to appease      
The concerto of his mind affixed, my body when locked, he turn up his nasty degrees        
 
Caresses with each dribble, my body quivers      
Passionate as he plunder deeper, the tight grip of my sugar walls  
Taking the width, the lenght, and the thrusting and all  
Oh God.. spine arched, cunt caving, body trembling  
Mmm...my climax taking the fall  
Allowing the flow to implode inside me upon the deliver  
Still hard as a diamond as I feel the flood of his second stream of his pearly river  
 
Whew.... tell me now.. what's your favorite gem  
I think I just find out by him  
 
  
All writing remains the property of the author. Don't use it for any purpose without their permission.
likes

8

reading list entries

3
Commenting Preference:
The author is looking for friendly feedback.