deepundergroundpoetry.com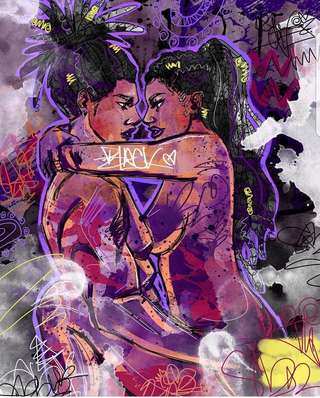 That Basic Ass Nigga
I hate you.
I hate everything about you.
This YOU.
Not the YOU, that you were pretending to be.
Now THAT man right there, he was perfect for me.

Perfectly imperfect.

That you, had a past but had "Potential" written all over him.
He was different, vulnerable, soulful, and just as raw as a human can possibly get.
I would've never thought that looking back, you'd be that one nigga I regret.

Texting all day & night,
Sharing secrets,
Sharing thoughts, and feelings……
Sharing dreams, goals and expectations.
Sharing each other…

We shared each other.
I regret that night the most.
I gave you me, and you were giving another woman you.
I went against my woman's intuition, cause I was sure that I already knew what I was getting myself into.

You fucked it up for me.
The chance of thinking that someone could possibly be heaven sent.
You're the epitome of what a "Basic Broward Nigga" represents.

I was authentic, raw, real, pure, and open from beginning to end.
You took advantage of that
And used me and how I felt about you to stroke your ego.

This YOU changed me forever.
Thinking about how I wanted you from 2013, doesn't make it any better.
Now every nigga I fuck isn't far from a "Basic Broward Nigga", just like you,
But in my mind Im still fucking the YOU I thought I knew.
All writing remains the property of the author. Don't use it for any purpose without their permission.
likes

3

reading list entries

1
Commenting Preference:
The author encourages honest critique.