deepundergroundpoetry.com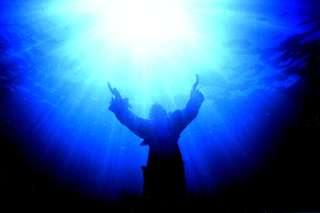 Under.
Wading out.
Through lagrangian waves.
Each step sinking.
Further still.
Looking down.
A kaleidoscope of blue.
Shapes distort.
Hands numb.
Currents pull.
The sun blisters.
Neptune welcomes all.
Deeper.
Going under.
Emersion for the spiritualized.
Salt purifies pores.
Nullifying each cut.
Striping back each layer.
Opening the blindest of eyes.
Dissolving the past.
Recycling the soul.

Go.
Must go.



All writing remains the property of the author. Don't use it for any purpose without their permission.
likes

2

reading list entries

0
Commenting Preference:
The author encourages honest critique.