deepundergroundpoetry.com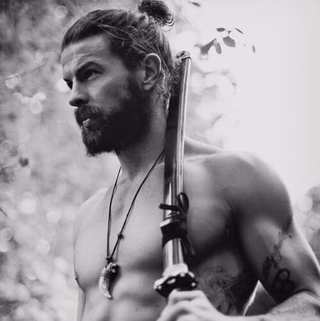 spirit
brothers in bond and blood
we roamed the heavens never afraid
everyday a new day
we had dreams and visions
you and i were closer than most
thick as thieves simply put we loved

I honored your thoughts and you mine
seeking the divine nature of all things
then something went askew
I can't put my finger on it
when it first occurred but I knew

a flicker in your eyes
a change in your tone
anger came and made himself at home
brother did you know you frightened me?
that's saying something...I never feared

fast forward to today
brother fucker I fucking miss you
I came with an offering of truth

do you value me still or is that ruined?
will you talk to me today as you once did?
or will you seek to sully my sanity?

precious sanctity I am pure
you know that's what your name meant?
when songs and dreaming brought you into being

pure...morn no more it is still true of you
perhaps deeper than most look
do you know you're a parent?
a generation looks to you
you know they're lost?

I look in their eyes and see zombies
I want them to wake
is it to early or too late
I want to shake them
awake before it's too late

I wish their was a blood oath on the table
to turn back time
to turn back the tide of hate
brother will you relent?
will you come inside?

or like Linkin Park will you stay outside and bake?


All writing remains the property of the author. Don't use it for any purpose without their permission.
likes

2

reading list entries

1
Commenting Preference:
The author encourages honest critique.