deepundergroundpoetry.com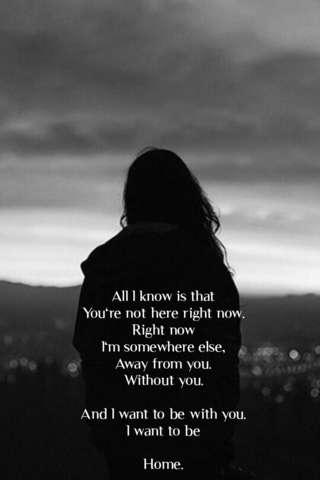 Self Therapy Love Song Number Four
I'm paralyzed.

I can't do my laundry.

I can't do your laundry.

I've slept all day while you watched anime.

You do nothing but watch anime and play video games.

And sleep.

II.

I'm helplessly in love with you now.

You tried to fuck me again today.

I let you.

I turned around as you pounded me
From behind
And watched your face.

I had to watch the passion play
On your beautiful, angelic face.

I've committed your face
To memory, every haunting detail.

Tonight, you begin to cry.
The tears slide from your nose
And hit your naked chest.

I hold you in my arms
As you sob softly.
Tell you, I'm so sorry you're going through
So much pain.
That I wish I could take the pain
Away from you.

You won't tell me what is wrong.

And then, I let you rape me.

That's what it felt like, a rape.
It was angry and brutal
And painful.
The things you asked for,
The things you did.

I screamed out in pain.
You admitted my fear
Aroused you.

I feel so empty today.

I don't want you loving my body
Anymore.

Even though I still love you.
Helplessly.

III.

I'm in love with your pain.

But I'm not in love with you.

I think I hate you today.

I don't want to pick you up from work.

I can't seem to function right now.
The cats are hungry.
I feel like I've neglected the things
I love most in the world.
My cats.

I just want to sleep.

I don't want to be around you tonight.

I'll have to pick you up soon.

Life is hard.
It feels...
Exhausting.

I'm exhausted.

Exhausted from loving you.

From trying to take care of you.

I don't want to love you anymore.

I want to be rid of whatever this is.

I want to be rid of you.

IV.

I miss you right now.

I picked you up from work.
You didn't talk.
Didn't talk to me tonight.

I guess I was hoping you would.
Deep down inside.

I'm sick of writing this.

I wish I could wake you up.

V.

I made a pretense of cleaning,
Hoping you would talk to me.

You didn't.

Now you sleep.

I miss you so much.

VI.

I appreciate you
For the way you've made me feel.

You sleep.

You sleep so much.

I know you're depressed.

So am I.

You'll never be mine.
No matter how much I want it.

I just want you to be happy.

I want you to see a psychiatrist.

I'm definitely going to see mine.
All writing remains the property of the author. Don't use it for any purpose without their permission.
likes

0

reading list entries

0
Commenting Preference:
The author is looking for friendly feedback.