deepundergroundpoetry.com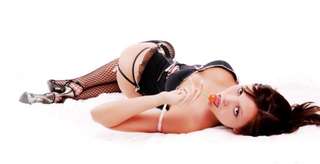 YOU ARE EXCITING ME WITH WORDS!
Tell me more, tell me!
You excite me with words.
And compress pleasantly inside
when it happens to us

From your unexpected words
All fantasies come alive again
I am infinitely ready to love -
Tell me all your desires

You whisper to me at night,
Naked sharp phrases
You are unleashed, so assertive,
And you start so strongly and quickly!

When you reach out, you will treat me
With fingers walking on the skin
Revealed moans are singing,
And you like them too!

You are getting into me, see? Look!
Burning in me, accepting me
We kiss somewhere inside,
It's a different reality, like space

Your body and your lips
They encode me forcefully
Tell me more, say ...
I want to, I'm like you - deviant

You invented me yourself,
My miracle, night prince ...
Words hover above me -
Commanding me for your pleasure
All writing remains the property of the author. Don't use it for any purpose without their permission.
likes

17

reading list entries

7
Commenting Preference:
The author encourages honest critique.