deepundergroundpoetry.com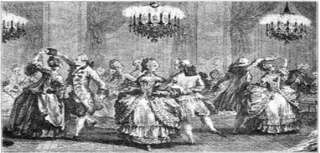 The Dance
The chemistry of cocktails requires planning,
the band provide the base, the floor space
of a wide-open glass filled with swirling fruit,
a subtle blend of syrup and elegance.

The tall tail feathers of courtship
bob like fishing floats, hands hooked
on the mouth of a would-be bite.
The pale mood bathes in half-light,
we step outside to exhale
the warmth of our fire, to steam
like racehorses after the chase.

The madness of desire constrained
by the cotton chains of etiquette,
my glance exposes your milk white chest
the rise of a thousand stars
reaching out for moonlight, falling silent
behind the promise of deep blue clouds.
On nights like these we dream as castaways
lost on the ocean, our small boat
drifting with the tide. We glide inside
for one more dance.
All writing remains the property of the author. Don't use it for any purpose without their permission.
likes

8

reading list entries

4
Commenting Preference:
The author encourages honest critique.