deepundergroundpoetry.com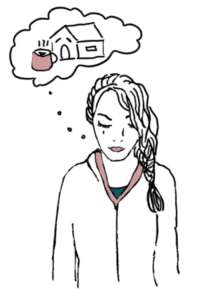 Homesick
Skydiving cats with umbrellas on dots
wouldn't agree with your humble conclusion;
the witch is silently crying, the knots,
she wants to cause some confusion....

I love it when karma hits...
me, not the others - to be clear,
maybe finally my wits
will come together, shall I hear

the message of the Universe
to follow the path of the sublime;
oh but what will happen to her curse
when she has to face The Time?

I am not sure how karma unfolds
its ways and how it justice brings,
I shall not think, it's what it holds
for the Lesson Learnt blissfully sings...

The sea calls for me, so inspired,
I sway on a swing like a God
witches, did their plan backfire?
Eternal life, just be, like thoughts...

I don't want to talk in vain
in fact I don't even want to listen
this life is karmic pain
but remember that it's meant to christen...

Achieving the chrystic state of being,
adamantine-born sapient diamond,
it's always seeing... always seeing...
I yearn for the crimes' end.

Solitude it not to be endured,
so still in a cubic furniture - bored
But the spirit is always lured
to experience enlightenment's oath.

Yes, we thought it would be easy,
unrealistic to sink in oblivion lesser,
now I'm left with vague breezes...

Do I miss home? Well..

Yes, sir.
All writing remains the property of the author. Don't use it for any purpose without their permission.
likes

2

reading list entries

2
Commenting Preference:
The author encourages honest critique.