deepundergroundpoetry.com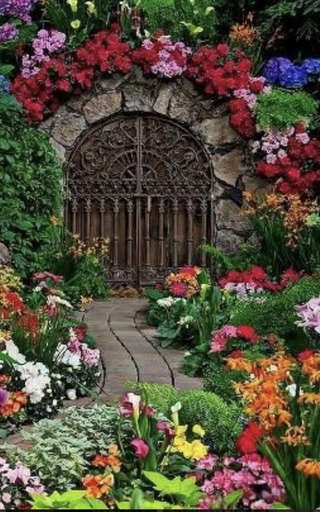 The Magic Mushrooms
A New Story Begins                                
Pg 1                                      
                                     
I was the first witch to notice the magic mushrooms where missing from the apothecary garden, which btw, belongs to The Deepunderground Castle. Located in an undisclosed location in the United Kingdom. Only writers of the underground are welcome here.                                      
               
Upon further inspection I unluckily slipped into              
a big steaming pile of Troll-Poop! Damnit___really?!          
"For the love of cheesecake!" I should've known better,        
I mean, it is springtime after all and that's when the trolls are at their nastiest best!                                      
                                     
Upon getting up and out of the troll poop I could              
hear voices approaching, they sound familiar.  
Oh hey there, I started to laugh with embarrassment, hey hey Zazzles, said Bluevelvete, and Goldenmyst "Let me help you with that Zazz" —Blue, whipped out her wand and poof! poop be gone! Thanks Blue, "you're welcome."                                     
                                     
I see the trolls are at it again, said Goldenmyst.      
Yes I'm afraid so I said. Hey? I was wondering, has anyone noticed anything weird, like, where's all the magic mushrooms ? I need some for the Spring fling this year.    
We all took a long look around, —ah yes, right, "I see what you mean Zazzles," said a male voice behind me I did not recognize.                                      
                                     
To be continued ...
All writing remains the property of the author. Don't use it for any purpose without their permission.
likes

6

reading list entries

2
Commenting Preference:
The author encourages honest critique.