deepundergroundpoetry.com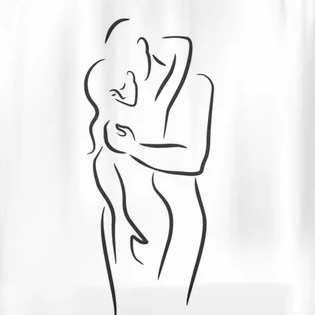 Shower Breakdown
I arrived smelling of seawater and sweat from the heat of the Spring day
Sand in my hair, scalp itchy and body sticky from the ocean's salt
Insisting we shower together, I detest, such a personal action
You convinced me slowly, unzipping my dress, removing my clothes
My walls are still up in many ways, I trust you but I'm unsure of your reasons
I am scared because this is such a sacred and private activity for me
Taking my hand, guiding me into the warm mist of water with confidence,
Gently you take your time to get me comfortable, kissing me,
Wishing I could make love to you right here but I know what will happen...
Nightmares, later, nightmares of fun and rape, memories scattered...
Eyes closed, fighting the urge to step out, lips on my face, 'I help', smiles
As you try all you can to comfort me, kiss me, calm me...love me...
A look in your eyes that's so sexy that I haven't seen that level of passion.
You scoop to your knees and my every atom says let you take me right here
Triggered. Memories. This is torcher. "You need to chill", you back off
You washed my hair, my body and kept me safe there, I love you....
Why am I like this? Why can't I be normal and just shower together with you?
The waters running cold now, I have denied you relief in the shower
To your bed, that look in your eyes is now gone but your actions say all...
Just your lips on me, your bed creaking, finally release for us both...
I wanted you I swear, I just couldn't bring myself to dredge bad memories.
I stay as long as I can over night to sleep beside you, comfortably
For the first time in months, I sleep fully and completely without terror
One day we can have shower time together without me breaking down...
Thank you for letting me stay...
All writing remains the property of the author. Don't use it for any purpose without their permission.
likes

1

reading list entries

0
Commenting Preference:
The author is looking for friendly feedback.