deepundergroundpoetry.com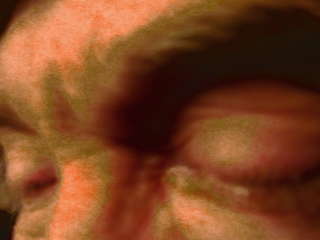 One Half Million.........quite a score, Eh, D.j?


t empo   t empestuous
      storm after
                    stor m
                                 battering
                           battering
storm  of  lies
            (god, how does he live wit him'self?
                                    ........how do all
   those fucking pat'riots (see: "patr'idiots")  
                                               who attacked The Temple Amerikana
live with them-selfs?)

Half-a-million innocent dead Americans DEAD because of time spent
                                g a z i n g
                                at himself       in
                                the mirror
                  practicing macho posturing.

Such a fucking shame.........how utterly shameless, (though thoroughly clueless
                                                                                              as to compassion).
500,000 !  and more dying every minute,,,,,,,well,
                                                                      La dee dah!


yyyyyyyyyyyyyyyyyyyyyyyyyyyyyyyyyyyyyyyyyyyyyy
dankozakpootery+photoDeMal23FEB2021
All writing remains the property of the author. Don't use it for any purpose without their permission.
likes

1

reading list entries

0
Commenting Preference:
The author encourages honest critique.