Content Warning : Do you want to continue?
This poem contains content which some readers may find disturbing.
It is unsuitable for children or anyone who is easily offended.
YES
I am over 18 years old, I have been warned and I still want to read this poem.
NO
I don't want to read this type of content, take me back to the previous page.
deepundergroundpoetry.com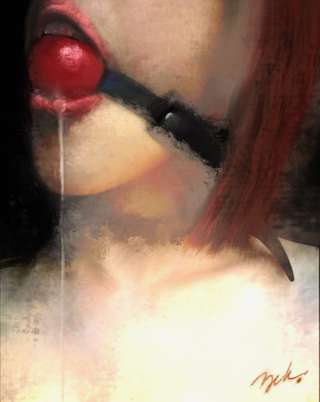 an unspoken rose

He's sternly
waiting  

she's already  
disobeyed  
due to  
her late arrival  
 
Slightly  
shaking  
and noticeably  
rattled  
 
Heightening  
awareness  
of added  
punishment  
when breaking the rules  
 
leaves her heart racing  
 
An air  
of his slight annoyance  
and domineering control  
mixes with  
submissive greed  
and a pinch of fear  
 
B l o s s o m i n g  
gorgeously  
into ardent  
acquiescence  
from  
corporal commands  
 
she  
begs.  
 
pleads.  
 
 
squirms.  
 
 
HE.  
 
IS.  
 
FUCKING.  
 
RELENTLESS.  
 
 
UNYIELDING.  
.  
.  
.  
.  
.  
a  
knowing  
smile.  
 
 
(safely
hides
away)  
 
 
behind  
the  
taughtness  
 
 
 
 
of her ball gag  
 
 
 
 
 
 
 

All writing remains the property of the author. Don't use it for any purpose without their permission.
likes

12

reading list entries

5
Commenting Preference:
The author is looking for friendly feedback.