Content Warning : Do you want to continue?
This poem contains content which some readers may find disturbing.
It is unsuitable for children or anyone who is easily offended.
YES
I am over 18 years old, I have been warned and I still want to read this poem.
NO
I don't want to read this type of content, take me back to the previous page.
deepundergroundpoetry.com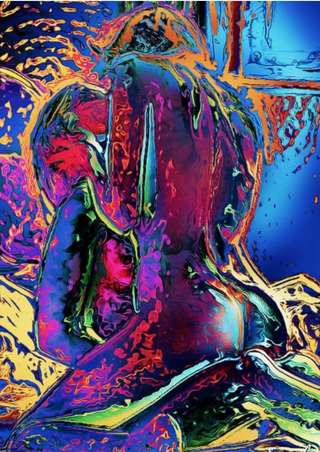 Kamasutra
Let eyes roam
Let hands touch
Let lips kiss
Let hips thrust

Can you feel it?
The magnetism is inevitable
The feeling, immense
The momentís charitable

Let our energies intertwine
While you slip inside
The opening to my universe
We share a common goal
To make the other come first..
I mean cum first...
Just then you flip me over
And we fuck in reverse..
†
Now let me show you
My gratitude †
And get on my knees
As good girls do
†
I think I might have
Witnessed your soul separate †
From your body †
But baby wait not yet,
This partyís just getting started...
†
Iíll match your merciless stroke
While you extend your hand
And give my neck a gentle choke..
†
The orgasm intensifies
because our bodies are in sync †
I clear my mind of any thoughts
I donít want to think
I only want to feel...
†
We lock lips as we cum together
Your mouth covering my squeals...
†
My my, what a pleasure itís been
To do ya...
†
We give an entirely different meaning,
To the word
ďKama SutraĒ
†
- Poetic Gawdess
All writing remains the property of the author. Don't use it for any purpose without their permission.
likes

6

reading list entries

2
Commenting Preference:
The author encourages honest critique.