deepundergroundpoetry.com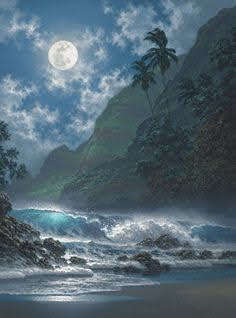 MORNING SILENCE WHEN IT RISES
As I silently walk across the sand leaving behind my footprints as I walk, aimlessly through the mist of the morning rising over the horizon. I stop to admire this piece of insightful beauty here before my eyes, as I inhale and exhale the freshness of the sea breeze filling my lungs with each stroke of the winds. Yet as I stare into the vision of the dead silence, that the morning silent brings with it comes an awakening feeling. As I become so intoxicated by the very thing that hypnotizes, me the most as it transcends through the stairway and gateways of my thoughts. For it is this kind of mental and spiritual journeys, that truly awakens the depth of the heart, exposing the true depth of your soul as you cross over into a different dimension of neither space nor time. For it is here within this transcending realm of peace and quiet. You are surrounded by nature and the deepness within, your own spiritual growth of your soul and subconsciousness of your awareness. As you are release from the chains of imprisonment from the stress and drama, and the high anxiety that rips you apart physically and emotionally. For even the deepness of your depression, slowly eats away at the very core of your body and soul, but yet it is here within this moment that none of that really matters to you. Because here within this moment it's just you against the world. But yet you have peace of mind here, as it is something that we all seek and search for in life. To be able to find that place where there is just ME MYSELF AND I. To be free to think subconsciously not about our lives, in the outer edges of the world but about this silence of calmness and tranquility. Just watching the reflections of nature and the morning, as it rises over the horizon slowly washing over you, with an sensation of pure joy and happiness and peace.
All writing remains the property of the author. Don't use it for any purpose without their permission.
likes

3

reading list entries

2
Commenting Preference:
The author encourages honest critique.