Content Warning : Do you want to continue?
This poem contains content which some readers may find disturbing.
It is unsuitable for children or anyone who is easily offended.
YES
I am over 18 years old, I have been warned and I still want to read this poem.
NO
I don't want to read this type of content, take me back to the previous page.
deepundergroundpoetry.com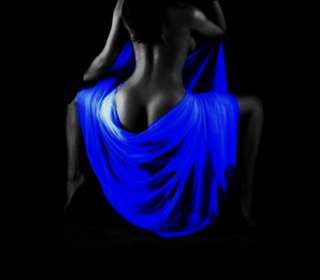 My Deepest Passion
Harkin unto my heart echoing in the gentle wind
A handsome King's caresses journeying over the suppleness of my skin
Passion, lust, knighted as my seductive tale begins
Dreams of me.... mmm... you feel the tenderness of my hands  
Shh... you want to feel inside this while under my saucy command  
The extension of his soul, wishes upon me, I have the flavor he strongly demand  

Lifting his state of arousal for my carnal taking  
His body in a state of Nirvana as he lays under my care, unawaken  
Bestowed ecstasies, moistened drools
Kiss me compassionately and stir the fervor inside my silken food
His virile body flinching, a lick here.. mm … and yes one right there
Has his body shaking, then rolling my mouth around his pairs  
His wet dreams, I'm invading  
In the realm of time, I hear the grunts he's making  
Entwined lover's embrace  
Silken pleasure found in the abyss of my inner thighs, enchanted longings of its honey taste  

Whispers of promises as he seductively orbit his tongue over my Chi  
Kisses to my Brazilian mound as he softly pamper my soft folds, moans behind my closed eyes  
Slow fingers trailing all in my dewy places, back arched, jiggling while in my tighten spaces  
Oh... ba... oh baby... have sweet mercy, his finger, then his tongue on a collision course upon the trickling collide  
Mm.. are you ready to cum inside, join me as you slip, my hips to greet his easing inside upon the slide  
Euphoric bliss getting us both high  
Purring on a breathless sigh  
Yes baby...  right there... Oh God yes, falling into the feeling of his gifted surmise  

Divide my temple, small suckles to my inner thigh  
Burying his nostrils, inhaling the scent of my pinkish surprise  
Flicking the tip of his hunger desire to feast deeper inside  
Plaming his head, seesawing my buttocks from off the bed  
Sqeezing my breasts, head denting the pillow while he's mouthing on my nest  
Doing to me what he does best  
Taking my body, my mind, past the dimension of the fifth wonder  
Clenching him tigher, in and out my nightly fate he takes, I surrender to his roaring thunder, breathless upon our asunder  

Mm... such clandestine fantasies felt  
Rapture to his skin, the sensations between my teeth, to his skin let the cherry ice-cube melt  
Oh.. I love the way he keeps me hot, ready, and my creamy tasting cunt soaking wet  
Calling out my name.. oh, he is such a toy, a keeper  
Legs gapped farther open, inscribing his hard love on my sugar walls deeper and deeper  
 
Animalistic urges, supping off my cleavage honey and vintage champagne  
Legs wrapping around his domination, making my cove mist then cave upon the butter rum rain  
Rendering me dazed, floating on an astral plane  
Whimpering to the skies.. for our illicit ties that bind  

Mm.. and there he goes...
My cunt faster gyrating, my essence blending in with the monstrous streams of his pearly flow  
Mending us, his coated passion running free  
Hands over my head plundering to my core, in and out with a relinquished greed  
Tongues bonding with an insatiable need we feed  
Cupping my buttocks, stroking in and out, the circling inside my lush  
We have until the sunset no need to rush  

My sweeten essence, I smeared on his lips  
Kissing him, savoring the mingling of our drips  
He smudge some to the peak of a tit
Taking a ….mm...mm...mm... lick  
My deepest desires  
Thrusting in the far recess of my mind, each breathe we breath, takes me higher  
Drawing his deeper to my warmth like a Moth to my sultry fires  

My Deepest Passion

All writing remains the property of the author. Don't use it for any purpose without their permission.
likes

4

reading list entries

1

Commenting Preference:
The author is looking for friendly feedback.