deepundergroundpoetry.com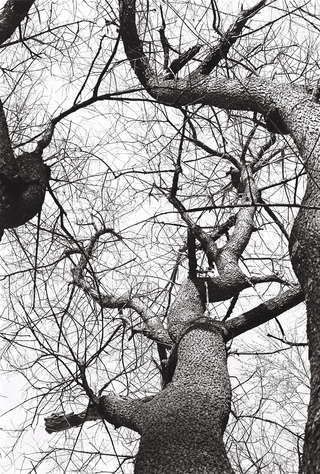 My Dear Maybe
My dear Maybe had to die
And all the money, world, and I.  
   
Under the railway; in the    
Desert, two handprints for me  
Alone.  
   
Slumped against the cypress trunk.  
Million-dollar dress. Undrunk  
   
A night she said she's wanting    
To spend our whole lives floating    
To atone.  
   
A torch to keep it sturdy.    
Wet blanket for the journey.    
   
With coppered nails who stole my breast  
Her lovers' lead tastes the best  
When in Rome.  
   
'Fore I reach my new abode    
I beg you one last true oath    
   
Please return the knife from her    
Stomach to my daddy's store  
So he'll know.    
   
Her ropes might come in handy.    
I lost my faith in misery,    
   
So my Maybe had to die    
And all the money, world, and I.    
Alone.    

All writing remains the property of the author. Don't use it for any purpose without their permission.
likes

4

reading list entries

2
Commenting Preference:
The author encourages honest critique.