Content Warning : Do you want to continue?
This poem contains content which some readers may find disturbing.
It is unsuitable for children or anyone who is easily offended.
YES
I am over 18 years old, I have been warned and I still want to read this poem.
NO
I don't want to read this type of content, take me back to the previous page.
deepundergroundpoetry.com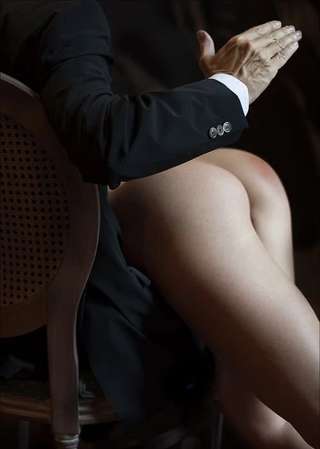 her pov and a bit of written submission.



Her:
My lover,
It's your hands spanking my ass
as I lay across your lap
you cock at half-staff
just a little bit of spanking play
to wet my pussy
Heated hand printed ass,
Omg I'm so fucking juicy
You can feel my desire heighten
your cock is steel now,
my sexy smile brightens
A cheshire grin,
Our passions dawning

Now, to begin.

I straddle you as you pull me in
for our thousandth kiss of sin
We've barely scratched the surface,
tongue to tongue I taste your purpose
Your lips and tongue are oral maestros
experts in all and so very thorough
I stroke you as my hips grind in time
I need you to fuck me,
and NO, not kind
Not now.
In this moment
I need you hard
as a strong reminder
with a heated and heady fuck
of who you are
especially to me...
With each and every thrust
Fuck me, Fuck me, FUCK ME!
ROUGH
A welcomed brutal animalistic touch
It's what I want
YES!
FUCK YES!
So Very Deep ~
Bottom out and make me
scream
and
Scream
&
SCREAM
Your stunning cock ~ my gorgeous cunt
Beautifully enmeshed like a dream.
Fingering my asshole,
it's pink pretty tight ring
~Push Into Me ~
Orgasm on the brink of sing
Now, full of nothing but you
You mouth on mine,
Your cock inside,
Your fingers gliding
within my backside
TOGETHER
We're both flushing and fucking
gorgeous as all our passions
culminate and unite
I am yours and you are mine
Releasing into each other
in mutual hallowing cries and whines
I'm full of all your liquid gold
We rock combined back and forth
slick with shine —as I cling to hold
My lover....
Still so hard inside me
Our pure rapture is all I see
Deep down I need more, that's when I hear—
MY KITTEN,
...... Again...
Immediately!!

(O' thankfully!)





All writing remains the property of the author. Don't use it for any purpose without their permission.
likes

21

reading list entries

9
Commenting Preference:
The author is looking for friendly feedback.