deepundergroundpoetry.com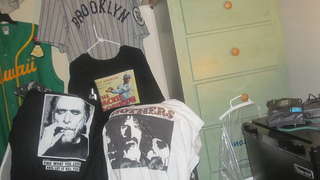 Coma Toes: (Part one{?} )


Five days.
Five hole days.
Five hole day in virtual oblivion.
Five days'hole in fckn faux eternity.
Where the lies are the truth,
And truth spouts all the Lies.

Five days. Five days. Five days.
So, where the fuck was aye in all this?
Don't recall a thing.
Not a bloody thing.
Or, maybe i do. I seem to have this
   vague recollection of flyin'naked
over the town, or the village, like naked
Peter Pan, or naked Mary Poppins.
There we were. Protesting the nudity laws.
Protesting all fucking obscenity laws.

Freedom of naked Speech!
Freedom of naked soul!
Freedom of naked  Body!

Corps nu libre! âme nue libre! parole libre nue!

O dear....I've tagentialized from
                                       my Celebration of MY Coma.
(How d'ye like that?)

Well, enough about My Coma, (though there more aspects
of it that are quite amusing,.... Save it for Next time.

Feel free to tell me about your coma anytime.
Everybody needs to have a coma.
You haven't Lived 'til you been
                                                          In A Coma !


ZZZZZZZZZZZZZZZZZZZZZZZZZZZZZZZZZZZZZZZZZZZ
2020dkzkpoompluspic5dec2020GardenPartyArtsLLC,,,,,



All writing remains the property of the author. Don't use it for any purpose without their permission.
likes

4

reading list entries

2
Commenting Preference:
The author encourages honest critique.