deepundergroundpoetry.com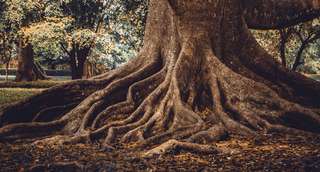 Rooted
I exist
where you are,
you exist, with me;
Our roots
tie us together
like a tangled
forest of trees.

With every song
I listen to,
& in all things
I see,
my roots,
they all come back
to you--
entangling
and embracing
me.

Yet, after I am
cut down,
rooted we still
shall be,
For, I will always find
my way back
to you,
connected by
the tree.
All writing remains the property of the author. Don't use it for any purpose without their permission.
likes

4

reading list entries

1
Commenting Preference:
The author encourages honest critique.