Content Warning : Do you want to continue?
This poem contains content which some readers may find disturbing.
It is unsuitable for children or anyone who is easily offended.
YES
I am over 18 years old, I have been warned and I still want to read this poem.
NO
I don't want to read this type of content, take me back to the previous page.
deepundergroundpoetry.com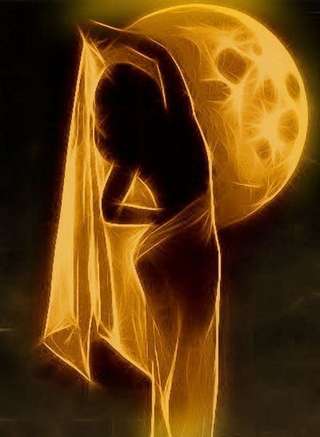 Mm.. You May Sink Into The Sweetness Of Your Cake
Write my name among the height of the cosmic stars
When hearts etched together into a masterful work of art
The allurement of minds entwined forever more  
The taste of passion from our lips as the mist of our souls pour  

The galaxy awaits the whispers of our rhythmic dance  
Fingers bridged, palms clasped in the beautiful making of a lover's romance  
Take my hand as we journey the vast wonders of the great skies  
A forgotten desire measured by the distance of time  
 
Infinity blushes as you kiss upon the softness of my skin  
Earth and the Reality we befall as we tenderly blend  
Within your embrace, promises, whispers resonate  
Tonight our souls lay in the abyss of fate  
 
Remove my hindrance  
Lay me bare to your festive eyes as I surrender  
Taste me on the bed of your tongue  
As you gallop the elongation of your soul in the cove of my mind making us as one  
 
Anchoring your aroused gift  
Bounding my wrists  
Getting inebriated off the plummeting of your hard pleasure  
My aura I give unto you, are destiny's treasure  
Buttocks pressed down  
The soles of my feet to your ankles, loving the echoing of the skin-to-skin pounds  
Gyrating, withdrawing, darting back inside, circling the tip into my moistened chasm around and around  
 
The mattress our bodies are denting  
My sugar walls coveting his girth while he's all up in it  
Thrusting over and over again, no pause for breaths, no relenting  
Holding my legs up in the air  
Bracing them against his chest hairs  
Kissing over my toes... now that feels so good, I swear  
 
His family jewels sinking in and out my lover's nest  
Those love sounds he's tapping into, I'm beyond wet  
Intermingled moans to the Heavens blissfully fusing sensations of the appease  
Covet my body my love…. mm... complete me  
Kisses to my lips, clenching me tighter I feel the thunderous roar of his release  
 
Linking my legs around his neck  
Palming my hips, oh sweet mercy… yes  
Each silken moment of his dick is a tease  
Parting my legs, laying down on top of me  
Oh … the back of my bent thighs under his arms… tapping my pussy at ninety degrees  
Dipping his tongue in my ear, my nails digging in his skin  
Whisper in the comforts of my neck, "Baby... let me know when."  
Mm... I love me some him  
 
Drowning in my caving rain  
Grunting… hammering his dick harder and harder, depleting his release as he's calling out my name  
Sweat droplets from his pores reeking  
His pearly streams filling me, rapture is peaking  
Blending into the wetness of my creamy needs  
The man who has my  tender heart key  
 
Happy Birthday My love  
Write our names beyond the stars  
As it stains the moon where mortal men can see the passion interwoven and ordained from above
All writing remains the property of the author. Don't use it for any purpose without their permission.
likes

3

reading list entries

1
Commenting Preference:
The author is looking for friendly feedback.