deepundergroundpoetry.com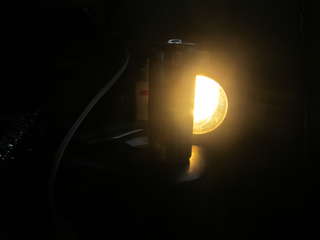 Positively (might'a been) 4th St.
The story is behind the scenes,
Projected onto a monolithic mindset,
thinking it'Self a coming faux truth[i]
that every body will just eat-it-up.

And gobble it down wit no fckn guilt-trip
Leaving the unfed "Others" to feast on
the toxic air and that maggoty meat that
we've come so far to celebrate with.

And so what's wit the meat, the former beef,
that they cherished wit each juicy'rare slice?

There's no resolution available. The resolutions
were all swapped for prayers and other vacant
                  prop'erties that came to mind.

Would you like to go there?  Just a minute while
I frisk myself to find that stray piece'o card board.

I swear t'god. I had the bloody thing right in this pocket.

Honey, would reach into  said pocket, and feel around
                                    most delicately.
                                   It's bound to pop out as
                                  any ticket to paradise will .


WWWWWWWWWWWWWWvvvvvvvvvvwwwwww
2020sept21dkzkArtsypoom&pixtr-d'artsy
All writing remains the property of the author. Don't use it for any purpose without their permission.
likes

2

reading list entries

0
Commenting Preference:
The author encourages honest critique.