deepundergroundpoetry.com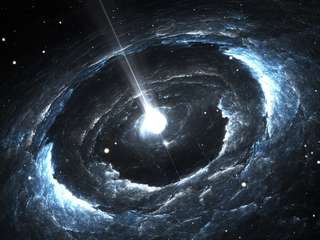 Inner Space
Tree skeletons
Reflected in muddy puddles
Save me from disbelief
Protect me from indifference
Biorobots from the conveyor
The metropolis is teeming
I put on headphones,
Just an invisible player
And I go into my inner space

The truth is within us
Everything else is cheating
So I am not afraid
Of everything that seems strange
The sounds of the city are removed
The boring voice is invalid
I'm losing the thread of conversation
And I go into my inner space

Emitters and screens
Brainwashed to Millions
But galaxies and nebulae
Do not live by someone else's laws
I will get rid of unnecessary items
I will close the locks and hide
By itself, like a comet,
Into the endless inner space

Who are we …
Where are we flying ...
Are we flying there ...
Where do we want …

Gravity holds the planets
In their planetary systems,
But it doesn't affect me
I have my theorems
The bottomless summer sky ...
The serene North Pole ...
I go into shining space

Who am I
Where am I going
What do I want
I am in my inner Space,
And still
Chaos and disorder
Inside and outside ...
All writing remains the property of the author. Don't use it for any purpose without their permission.
likes

6

reading list entries

0
Commenting Preference:
The author encourages honest critique.