deepundergroundpoetry.com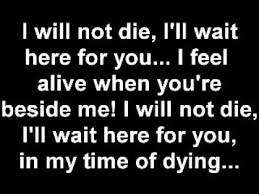 Be at peace beautiful soul
Don't be haste
I know things seem bad
But please be patient with me.

It was never my intentions
To see you grow grey
Without getting all the things you deserve,
All the sacrifices you made for me, for us
Yet here you are growing grey
haven't seen me be the best you know I can be.

Don't be haste
This life is hard
I'm trying my best to be tough
But things of this world have conquered my.

I barely sleep a wink
Thinking of means to make your life better,
To get you out of that shack into a house you call your own.
I can see the despair in your eyes
As other mothers rejoice in the success of their children
Believe me, my soul longs to give you the best
But this life has never been easy.

I wanted to be your Moses
And deliver you into the land of honey and milk,
Into the promised.
Yet the bees have stung me,
The cows trampled upon all my attempts
Things of this world have conquered me.

Yet don't be haste
Be at peace beautiful soul
Things might seem bad
Things of this world might seem like they've conquered me
But I'm not done,
I've only just begun.
All writing remains the property of the author. Don't use it for any purpose without their permission.
likes

6

reading list entries

3
Commenting Preference:
The author encourages honest critique.