deepundergroundpoetry.com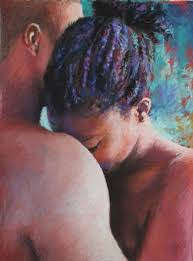 WE BOTH BEEN CREEPING
Sometimes in life and through our relationships there will come a time, that we wish hadn't happen but it was something of our own subconscious doing, as it was our decision to make a difference between what is right and what is wrong. For here we are face with a real hard decision whether to stay to together are go our own separate ways, or make it about our relationship as well as our journey through this cycle known as life. For I want to come clean and confess as I know that you want to do the same thing with me, for I know that I haven't been the best that I can be to you as a man, as you haven't been as a woman but we are both wrong and to blame for thinking that the grass is greener on the other side. For it is definitely never is better than what you are trying to build and protect, if what you have is what you've been seeking and searching for in your life and world. For even now here we are face to face breaking down with tears falling from our eyes, revealing the layer upon layers of tormented memories of a wrong followed by the hurt and pain and suffering. That we have cause for one another as one man and one woman, just because we hurted one another till we damn near killed and destroyed the honesty and truth and trust with honor and devotion and respect.
All writing remains the property of the author. Don't use it for any purpose without their permission.
likes

3

reading list entries

0
Commenting Preference:
The author encourages honest critique.