Content Warning : Do you want to continue?
This poem contains content which some readers may find disturbing.
It is unsuitable for children or anyone who is easily offended.
YES
I am over 18 years old, I have been warned and I still want to read this poem.
NO
I don't want to read this type of content, take me back to the previous page.
deepundergroundpoetry.com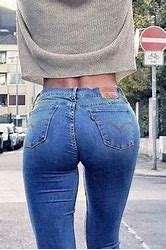 Sex and Coke in the'80s
Sex and Coke in the'80s

Back in the mid 80s, my girlfriend, I and a few close friends, partied hard for about a year. We did coke, or rather, we smoked it.

Well, anyone familiar with this knows that as soon as you take a couple of hits, your mind goes crazy with thoughts of sex and anything to do with sex.

Now I'm seriously into sex and my girl was just extremely horny after we'd smoke.

We ways did it at our place so being comfortable was easy.

My girl was 5'2"107 lbs. dark hair, average breasts and the most perfect ass, ever.

She would put on a big grin and strip down to her sexy panties right away which got everyone dick up. After a few hits, I would slip out and either the front room or if we were out there, then I go into the bedroom. Everyone started in talking about sex and she made sure by initiating it if nobody was talking about it yet.

At first, she would come check on me but soon knew I was masturbating while listening to them flirt with her. I even left a jar of Vaseline out in the open in hopes of her possibly giving a hand job to whomever staid and partied latest with us.

She easily had any of our friends hard as nails in no time and she loved the effect she had on them. The hard cocks got her going even more than she was dry and of course this made sure the sexual tension staid high.

One night to all our surprise, she blurted out how she'd love to be eaten out while taking a hit for a special kind of rush. Our closest 2 friends, one her ex the other an ex roomy, let out a moan at hearing that at the same time as did I when I heard it.

She also mentioned how being jack hammered doggy style was her favorite way to get fucked and her ass looked so good while on her hands and knees and no one argued about that.

She then came out to tell me, that now Neil was hard and ready for anything and she didn't think she should hold back if pushed a bit. I said that whatever she wanted was all good while stroking my cock the whole time.

She went back in the bedroom and a few seconds later I heard both guys gasp and say OMG she apparently had taken her panties off and sat back down to take a hit. Now Neil was a bit taken back and said he had to go but Don, her ex stayed. As soon as Neil left,

Don started eating her out while she smoked. She could barely hold a hit and Don finally picked her up and put her on the bed and really dove in and ate her like a crazy man. I crept to the room and the door was half open and he was covered in juices from her being so horny.

He then got to his knees and sank his cock into her in one swift stroke and started with several hard strokes then he'd stop and eat her more then he'd keep repeating that many times sending her to orgasmic heaven. He then flipped her over into doggy and started to hammer her as hard as possible and being high on coke, for a solid 20 plus minutes. I came twice just watching and she lost count of her orgasms.

She came out and brought the lube and gave me a hand job for a third shot and then went back for a 3hour fuck fest with Don until he was spent. She could have gone for many more hours but we were both spent. This same thing happened each time we partied and for that year, we had a lot of juicy sex almost every night.

A couple times she started to give Don and then finally Neil, a hand job but it turned to nasty fucking too soon for me but she just loved to be fucked hard and couldn't hold out. I sure miss those days and never had the same nasty sex with anyone quite like with her.

All writing remains the property of the author. Don't use it for any purpose without their permission.
likes

3

reading list entries

1
Commenting Preference:
The author is looking for friendly feedback.