Content Warning : Do you want to continue?
This poem contains content which some readers may find disturbing.
It is unsuitable for children or anyone who is easily offended.
YES
I am over 18 years old, I have been warned and I still want to read this poem.
NO
I don't want to read this type of content, take me back to the previous page.
deepundergroundpoetry.com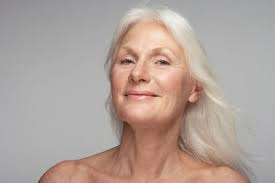 Sharing cabin on a train with a 72 old lady
Sharing cabin on a train with a 72 old lady

I wasn't happy to have to take the trip to begin with. My parents had retired and at 22 I was heading to their place down south. Since my father had worked for Amtrak for thirty years my tickets were free. I would have preferred to fly; the regular six hour flight would have been much more comfortable unlike the creaking fourteen hour train ride.

I've heard many people love to travel by train and my dad would tell us endless stories of the romance of traveling in a means almost as old as the country itself. But to me it was slow, loud and a pain in my ass. Not to mention the endless stops along the way.

At least my father was able to fandangle tickets for a sleeper car that had a nice sofa and two top racks; I just hoped that there would be no other people coming into my cabin for the trip. I figured if I was alone I would at least get to have a few masturbation sessions along the way. The last thing I wanted was some lady with a crying baby to make my travel more painful than it already was.

Well I didn't get the lady with the crying baby but I did however end up with a cabin mate. As I was sitting with my laptop reading some of the erotic stories that I had downloaded for the trip I felt myself starting to sport some nice wood when I heard the train blow its whistle for the first of many stops. I kept my hands out of my pants for the time being just in case someone would be joining me from this particular place.

Thank God I did because it was not a few minutes later when the cabin door opened up and a woman who could have been my grandmother came through the door. She was your typical old lady wearing a flowered patterned dress that came down to just above her knees. She was wearing pull up nylon stockings; I knew they were not regular nylons as one had already started to travel down her knee.

She introduced herself as Betty and told me that she just happened to be going to the same city as myself. I thought "Great, I get this old broad with me for the whole trip". I could smell her Ben Gay cologne and knew my plans of jerking off were out the window.

Betty was a nice enough old lady and talked my fucking ear off for nearly an hour. I closed my laptop and listened to her politely and traded barbs with her to pass the time. Her pulling up stocking however started to catch my eye more and more and I found myself staring at it time and time again. You know how you do when someone has a piece of food in their teeth or a big chunk of lint on their clothes, you don't want to stare but you just can't help yourself. Betty noticed my gaze and looked down to where my eyes kept traveling. She let out a course laugh, her rough older voice almost that of a man's was very throaty. She excused herself and then stood up and put her foot on the bench and began to pull up the stocking.

When Betty did this I found myself staring at her legs as she pulled the silky nylon all the way up her thigh. The act caused her dress to ride high on her hip; this gave me sight of her panties. My gaze was transfixed on her crotch area because instead of the usual granny panties that I assumed most old chicks wear here was this seventy two year old woman wearing something right out of a Victoria Secrets magazine. I felt very odd for a moment as I felt my cock jerk and start to get hard from seeing the sexy lingerie. As I gazed on I also noticed the tuffs of grey hair poking out of the sides of the silky black undergarment, the contrast of the jet black and light grey had my cock throbbing in my pants.

The moment seamed to linger for minutes but the act was probably only a few seconds. I knew I had been staring too long and too intently at Betty's crotch area and I was right. As she sat back down she looked right at the bulge in my pants.

You are a cheeky fellow aren't you Joe! Staring at an old lady's cunt like that! At least I got the proper reaction from you. Look at that bulge in your pants, if I didn't know any better I would say you are packing at least a good seven inches of cock in there! Betty said.

My heart stopped for a second, my face shone a brilliant red and my eyes must have been bulging out of the sockets. Not only was I embarrassed about being caught staring but I could not believe the words that came out of this old broad's mouth.
Ummm...I...I...I don't know what to say. I stammered. The awkwardness of the moment had left me speechless.

What this old broad leave you speechless Joe? Didn't think a bird like me could use such language did you? Well I may have one foot near the grave but I am not dead yet! I still like to get a good fuck now and then. Besides I hate the granny panties, I am old enough to know I am old, I don't need to be wearing things that remind me of this fact!

She sure could talk a lot. Then Betty did the most brazen thing a woman had ever done to me. The seventy two year old lady stood up and lifted her dress and came over to me. She then stood up and hovered over me on the couch, her crotch was level with my face.

If you are goanna stare you might as well get a up close look! She said. Right in front of me was the sexy panty with the grey hairs sticking out not inches from my face. Her pussy was so close I could smell her musky scent. I noticed a darkened area at her cunt and could tell she was as turned on by my gaze as I was by my gazing. It was if I was on a drug and couldn't control myself any longer, I grabbed her ass and pulled her into my face. With my nose I pushed aside her underwear and licked her hairy wet pussy.

Betty thrust her hips at my exploring tongue and rocked up and down. Her bush was so thick it tickled my nose and I had to burry my face deep just to gain access to her hole. Soon she was thrashing her hips faster and faster as I found her clit and sucked it into my mouth.

"YESSSSS....YESSSS...OHHHH...GGGOOOODDD....YESSSS...EAT MY CUNT YOU YOUNG STUDDDDDD! OHHHHH YESSSS IIII'MMMM, GOOOINNNG TTTOOOOOOO CCCCCCUUUUUUMMMMMMMM!!!!!!!" She cried and for the first time in my life I was welcomed to the world of a woman that could squirt. I felt her juices spray into my face as she reached her orgasm.

Just at that moment we heard the door to our cabin open and the young steward who couldn't have been more than nineteen walked in. He stood there with his mouth agape and his eyes bulging.

The steward just looked at Betty and I. He was lost in the moment of witnessing the randy seventy two year old with her pussy pressed against my face, all shiny from her large deposit of fluids.

Umm excuse me, I am sorry I heard the yelling and thought someone might need some help. The steward said.

Oh I need some help but as long as you have those clothes on you won't be able too!

Betty said and I immediately knew where she was going.

She was definitely a horny old broad. With that statement she climbed down from the bench and removed all her clothes. The steward just stared at her nakedness but from the bulge that was apparent in his pants he sure didn't seem to mind Betty's forwardness.

Well what are you two young studs waiting for, get your clothes off and put a proper fucking on this old broad. She ordered. It only took me seconds to get naked, the steward was still a little stunned and it took him a little longer. I didn't wait for him though I wanted to plow my cock into her bushy wet cunt.

I had Betty bend over the couch and shoved my rock hard cock deep in her pussy. She let out a cry when I based my rod all the way in her cunt. I began to fuck her hard when the steward who finally introduced himself as Jeff joined us. Betty had him climb on the bench in front of her and sit on the top edge of the seat. She took his young cock into her mouth and we soon found a rhythm and proceeded to fuck her at both ends.

Betty was sucking Jeff's cock with reckless abandon swallowing it all the way down her throat. Jeff was moaning loudly and she knew he was about to blow. I was close myself and wanted it to last a little longer.

Betty pulled her mouth off Jeff's cock and began to speak. Oh let's try something a little different. Jeff you sit here on the couch and let me ride your cock!

Jeff did as he was told and soon Betty was impaling herself on his thick cock. I lightly stroked my cock as I watched the old girl bouncing up and down on Jeff's shaft. Betty then leaned forward and pressed her body to Jeff's chest as she kept riding.

Well Joe what are you waiting for? There is an empty hole back there that is just dying to get filled? She said. At first it didn't compute in my head what she wanted me to do but I soon caught on but asked her just to be sure.

"You want me to take my cock and stick it in your ass?" I asked.

Yes baby, I want to have your thick meat fucking my tight ass while Jeff keeps fucking my pussy. Just be gentle and get me ready first would you? She asked.

I bent down on my knees and figured the best way to get her ready would be to rim her ass. I stuffed my tongue in her ass crack and licked her for all I was worth. This sensation caused Betty to have another orgasm right away.

Your tongue feels so good in my ass! Yes lick my ass you dirty bastard! III'MMMMM CCCUUUUMMMMIIINNNGG, AAAGGGAIIINNN, she screamed. Her whole body shook as she went through her orgasm. When it finally subsided she became vocal again and begged me to fuck her ass. Joe I need that cock in my ass now! Please be a sport and fuck this old bird's ass hard!

I got back on my feet and grabbed my pole, aiming it at her tight puckered hole all shiny with my spit I began to slide it in. I can't even describe the feeling of plugging someone's ass when there is already a cock in their pussy but it was incredibly tight.

As I slid it in and out it was amazing watching her tight hole, grip my cock. When I would pull out it was as if her asshole didn't want to let go and it followed my cock the skin would pull out almost turning her insides out. It was a bit creepy but a definite turn on.

I sped, my thrusts up and she was writhing on both of our cocks. In and out faster and faster I plugged her ass. I could feel Jeff's cock moving just as fast through the thin membrane separating us. It was driving Betty crazy with lust.

"FUCK MY ASS AND PUSSY YOU WONDERFUL BASTARDS. REAM THIS OLD BITCH! FUCK OH FUCK, OHHHHHH SHIIIIT CCCCUUUUMMMMMIIIINGGGG SOOOO HAAARRDDDDDDD!!!!" She howled. Her shaking and tightening of her muscles from her orgasm had both Jeff and I shooting our loads deep inside her holes. The feeling of our, cum blasting inside her set her off one final time!

Her orgasm was so powerful it left her unconscious for a brief moment. When I pulled out she came too and breathlessly got up off of Jeff's cock.

Thank you boys for giving this old broad the fuck of her life! she said. Jeff already late with the refreshments quickly got dressed and left the cabin. Betty and I fucked three more times during that fourteen hour trip and I couldn't help but be converted to a train ride lover!
All writing remains the property of the author. Don't use it for any purpose without their permission.
likes

1

reading list entries

0
Commenting Preference:
The author is looking for friendly feedback.