Content Warning : Do you want to continue?
This poem contains content which some readers may find disturbing.
It is unsuitable for children or anyone who is easily offended.
YES
I am over 18 years old, I have been warned and I still want to read this poem.
NO
I don't want to read this type of content, take me back to the previous page.
deepundergroundpoetry.com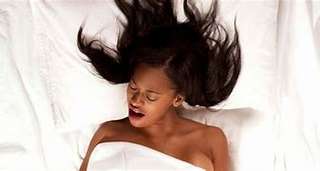 Hot Steamy Sex
Hot Steamy Sex


When I make love to you we sweat.
It's never a quick event ever.
It's long and drawn out lovemaking.
Hot steamy sex!
I leave you thoroughly fucked.
I leave you wanting no more you've been fucked.
Our bodies are drenched from our efforts.
Our breathing is more like panting.
Our hair is matted and tangled and wet.
Our body's deliciously aches.
I take my time and do every inch of you.
I twist your hair around my fist and pull you close.
Your mouth demands.
Our hands demand as they stroke, touch and probe.
Now you feel like you've been fucked.
Your pussy is tender afterwards.
My cock is relentless.
Your tongue touches and tastes.
Your back arches and I moan.
Hours go by unheeded by either of us.
Time no longer matters.
Wave after wave, of pleasure, washes over you.
In the early dawns light.
We fall into a deep and exhausted sleep.
Both satisfied.
A smile curls our lips.
And we loved every single moment.
All writing remains the property of the author. Don't use it for any purpose without their permission.
likes

1

reading list entries

0
Commenting Preference:
The author is looking for friendly feedback.