Content Warning : Do you want to continue?
This poem contains content which some readers may find disturbing.
It is unsuitable for children or anyone who is easily offended.
YES
I am over 18 years old, I have been warned and I still want to read this poem.
NO
I don't want to read this type of content, take me back to the previous page.
deepundergroundpoetry.com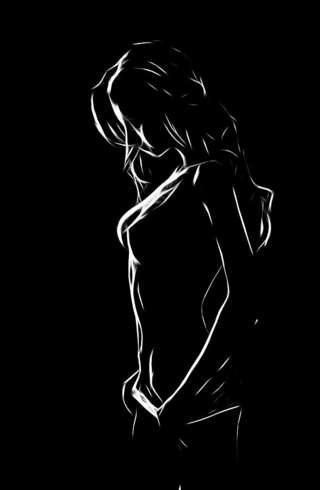 "Mm… Kiss Me… Oh…Yes…Right There"
A stolen sweet kiss in the rain
Blind hearts soaring when passion is barren of pain
Kisses to my soft lips of its binding warmth, sheltering of cold
Beautiful minds in the bewander to behold
I am the sweet words your skin feels, your heart they instill
Absorbing my honeyed essences for the salvation of your thrills
  
Lost desires, the sovereignty of lust we sit    
Tenderly gracing our hearts  
Shh....close your eyes  
Breath to breath  
Overtaking, love spell our temples are making
Anchor into my passion  
Swim in the fountain of my rainfall  

Quench the thirst, the need, given unto you  
Butterfly wings set me free  
Higher, take me higher, levitate my mind  
Softly whisper on a gentle breeze alluring words I befall  
Kisses to my heart, my body, my soul  
We are as one, pleasures drawing you in, refusing asunder  
  
Kiss of the moon dance its potent seduction  
Mesmerizing, hypnotic  
Bodies mating in the fields of odorous Jasmine  
An arousing scent beckon unto  
Ecstasy slowly licking up the curvature of my spine  
Rapture laying me upon a silken bed of soft moss  
Desire spreading my silken treasure to raid    
Sinking deep into the fate of karma's abyss  
Skin clenched, love bites  

Oh God, take all of me  
Overdosing on me, draining my creamy nectar as you please  
Harken cries unto the night winds    
The beautiful sounds of its cadence mating call  
Venus releasing unto thy Mars  
Love floating among the galaxy    
The cure is our hunger reaching  beyond the stars  
 
Find my alluring scent on a celestial whisper
Nirvana's fate in my salacious gyrate, coveting your Big Dipper
Words coating you as you're sliding between my thighs  
Craving the slicken oiling of the deep sinking dive

The seesawing pleasure of the weakening slip  
Mirrored movements, licking the taste of lust from off my lips
Savoring the sweet wine off my nipples, thrusting deeper, palming my hips  
My yearning for you as our bodies ravenously rhyme, tongues twine    
Pages our bodies fervently writing, will be read throughout the provision of time  
Blending soft moans you hear
Echoing groans in my ear  

Soaring me to the crown of my butter rum throne  
Interlaced into your addictive Kingdom cum  
Mmm… trickling desires of me
Purrfect pieces to the puzzle that fits your needs  
Two souls' ink stains veiled in the heat of carnal mystery
Blending souls, we feel, eyes come to see
All writing remains the property of the author. Don't use it for any purpose without their permission.
likes

4

reading list entries

0
Commenting Preference:
The author is looking for friendly feedback.