deepundergroundpoetry.com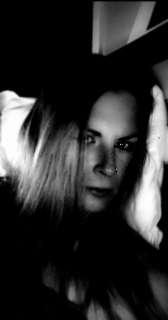 Empty
The cup of your worth,
just an empty space.
Lacks trust and understanding
Do you hang your head in disgrace?

A no hoper
A bully
A cheater
A fake
 
You're unkind,
spiteful
You blame
Where is your  shame?
 
Stalking the innocent
Shadowing them in darkness
Extremely self obsessed
I doubt it'll ever be addressed
 
The words you speak
Show no mercy,
and are cruel
I'd describe you as evil
 
Projecting your fury
Emptying your trash
Draining women's lights
Forcing them to crash
 
A man of no heart
Lacking self control
Isolating your victims  
Steadfast in your convictions
 
A cunt,
selfish,
a dog
and total waste of space
 
Uncaring user,  
toxic,
aggressive
a down right abuser
 
No longer will I allow
my light to be stolen,
my trust broken
although you are forgiven
 
Your future looks dark
Void of loyalty and freedom
So grow the fuck up,
and fill your own empty cup!
All writing remains the property of the author. Don't use it for any purpose without their permission.
likes

9

reading list entries

3
Commenting Preference:
The author encourages honest critique.