deepundergroundpoetry.com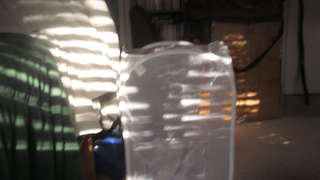 This po-em has nothing significant to say about AnyThing, (thank you).




Punk    used to be a
      smoldering       cattail reed  that we used
to
ignite the fuse of firecrackers with as kids.

& now, for many years, it's indicated a
             sprawling reference to
                 disaffected youth.

Then, as a sprawling reference, to a commodity labelling
                  for the music
 of            disaffected youth.

A commodity label referencing
                 a Style (fashion "statement")......

Punk     -     smoldering   -    cat-tail.

         (Was it worth the time
                                                it took to
                                                            point out the
                                                                              redefinition of
                                                            this mouth
                                                sound
                                that informs
                        a flyspeck
of our ever                      fluid literacy ? )

I tend to "think", so what ?  But

Imagine the heartbreak of having your kid become a smoldering Punk.

 ~~It's a wild world fulla flaming bollocks, dear people.~~

Shhh ! .....just make as if no one said any thing, okay?
&
move on to something more relevant, eh ?


ooooo)))))))))))))))))))))LLLLLLLLLOOOOOOOOOOOOoooo
2020dankozakpooet&badimagemaker---------------------
All writing remains the property of the author. Don't use it for any purpose without their permission.
likes

4

reading list entries

1

Commenting Preference:
The author encourages honest critique.