deepundergroundpoetry.com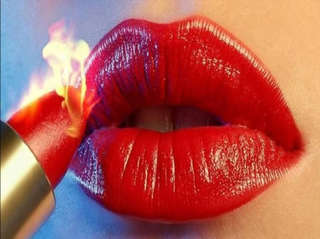 Forbidden Lust or Treat
This forbidden lust held within, bleeding,
yet the persistence craving often fleeting.
Seeing you it holds me to a shutter,
my heart begins a rapid flutter.

For my lips itch for your kiss,
would thou honor me this?
This curiosity I often quelled,
your soul's pure brightness I've beheld.

This aching hunger wanting to be sated,
this lustful craving waiting to be abated.
My mind urges this carnal appetite all right--
you're restrained knowing the taste could be contrite.

I'm aware the flavor of my desire is bittersweet,
but the one kiss makes my life complete.
When you're near my heart forgets to beat
and without your kiss my life incomplete.

For, in the end, I do not know if you thirst after me
if you savor this forbidden treat, as I hope it be.
Lick your lips between your smiles so bright,
gift me your kiss to last all my nights.
All writing remains the property of the author. Don't use it for any purpose without their permission.
likes

4

reading list entries

1
Commenting Preference:
The author encourages honest critique.